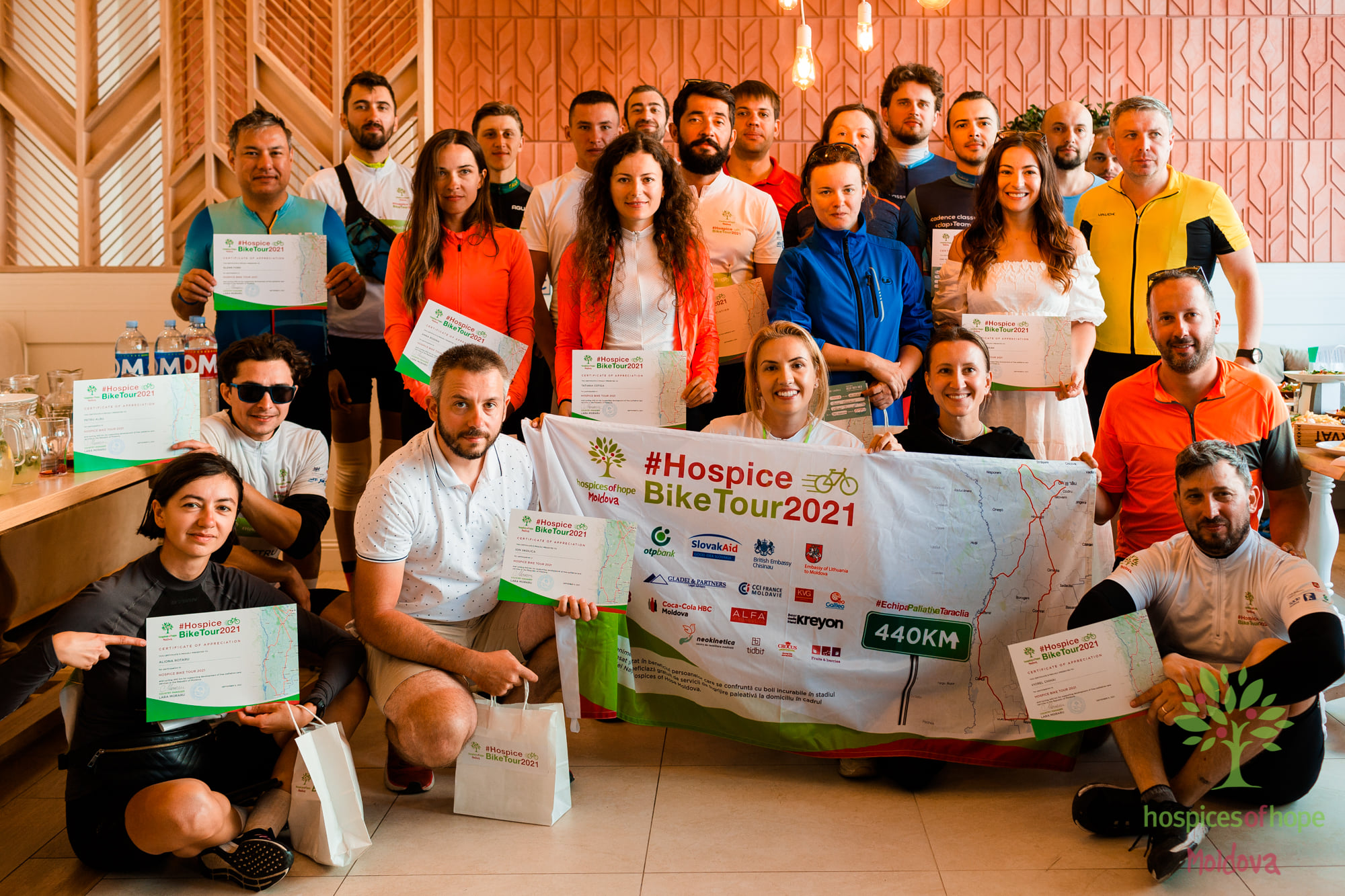 The cyclists successfully covered the 440 km in the #HospiceBikeTour 2021. For 4 days, about 30 participants cycled from Chisinau to the south of Moldova, where they visited the palliative care team within the Hospices of Hope Moldova network located in the city. Taraclia, and the southernmost point being the city of Cahul. All participants defeated hills and valleys, walked in the rain and on roads in the construction site for 4 days, cycling about 100-130 km daily.
The youngest participant is 20 years old and has traveled 440 km with flying colors, being his first experience: "The bicycle is my daily transport that I use to go to work and I was happy to help palliative care patients in the Hospices network. of Hope Moldova in such a way "said Ion Lungu, participant #HospiceBikeTour 2021.
The charity cycling route #HospiceBikeTour 2021 is organized annually by Hospices of Hope Moldova in order to raise funds for the development of free palliative care services.
In this tournament were present and supported #HospiceBikeTour 2021 ambassadors E.S. Steven Fisher, British Ambassador to Chisinau, E.S. Kestutis Kudzmanas, Ambassador of Lithuania to Chisinau, Irina Vlah, Governor of ATU Gagauzia, Tatiana Cotiga, road cycling champion, Anna Rodina, vice-champion of road cycling, local authorities from Cimișlia, Comrat, Taraclia, Cahul, Hânști, Leova.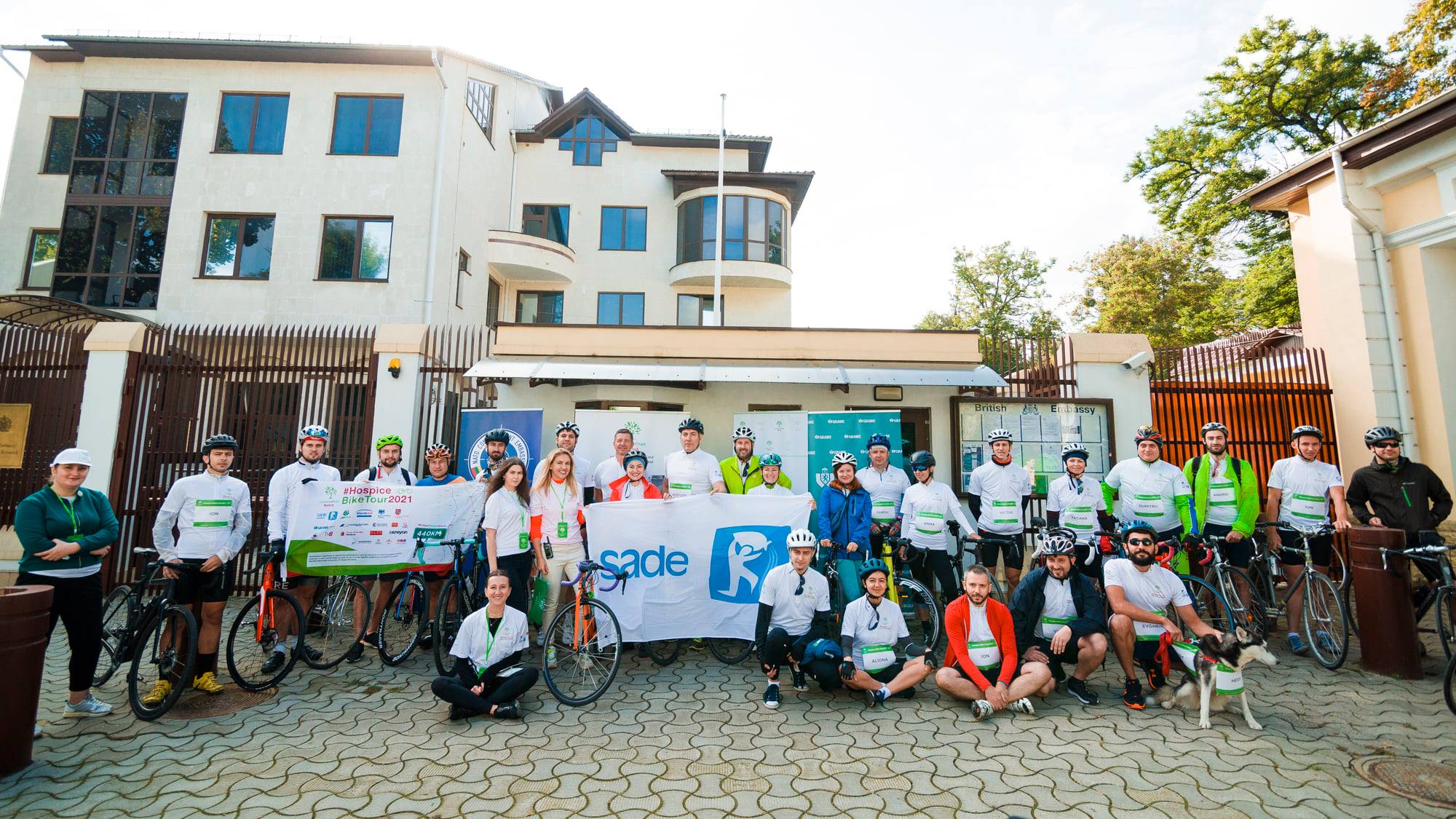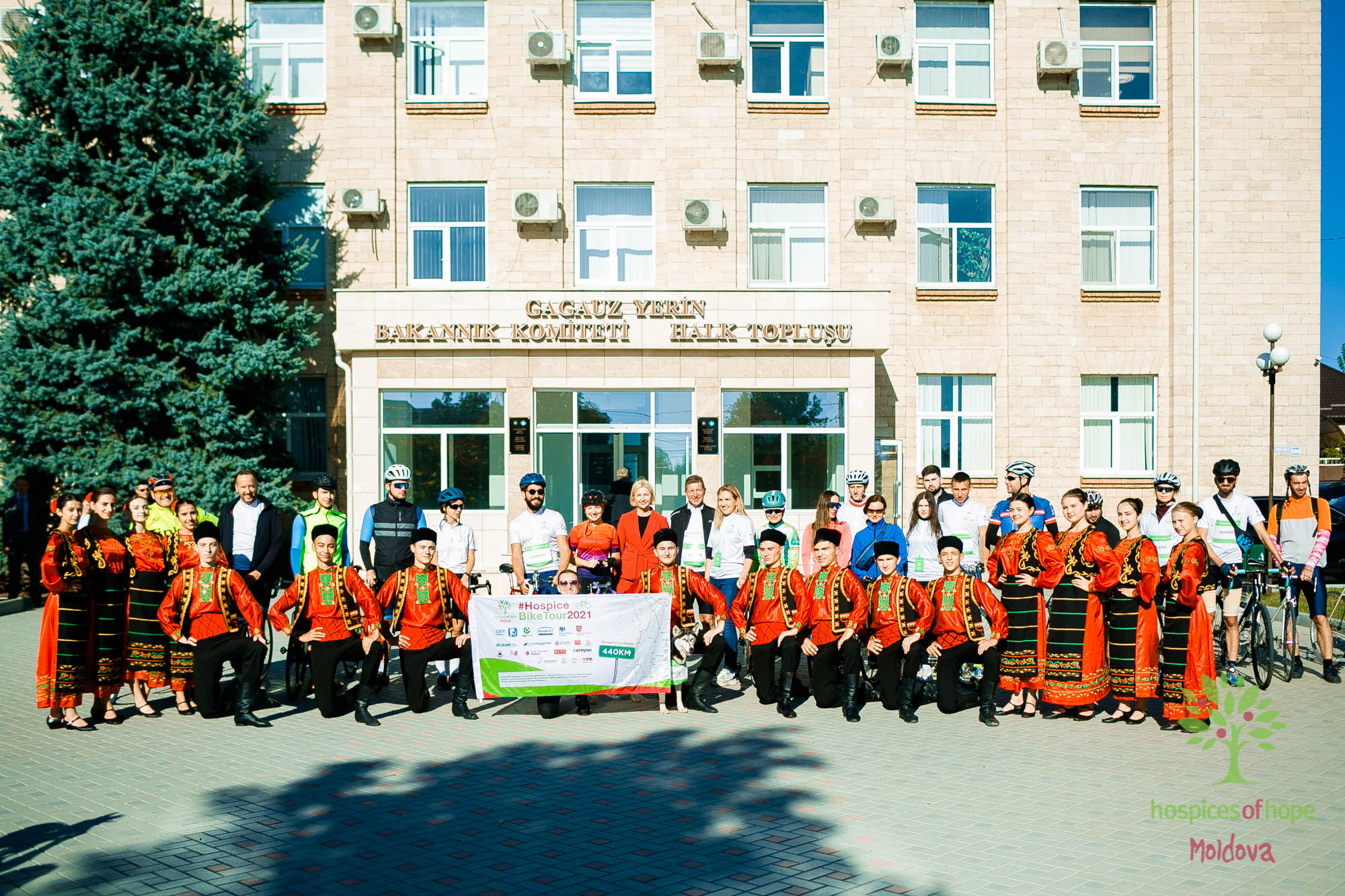 Fundraising will continue until September 10 and donations can be made on the online platform Virgin Money Giving | Hospice Bike Tour 2021, bank transfer or direct to the donation box within the Hospices of Hope Moldova office in Chisinau.
Project partners: SADE Moldova, OTP Bank, SlovakAid, British Embassy in Chisinau, Lithuanian Embassy in Chisinau.
Sponsors of cyclists: CCI Moldova-France, Grawe Carat, Biorganic Raw Cafe, Gladei & Partners, KVG, GeoGalileo.
Secondary partners: Coca-Cola Moldova, AlfaDiagnostica, Kreyon, Neokinetica, TidBid, Crocus, Fruits and Berries, La Plăcinte.
General media partner TV8.