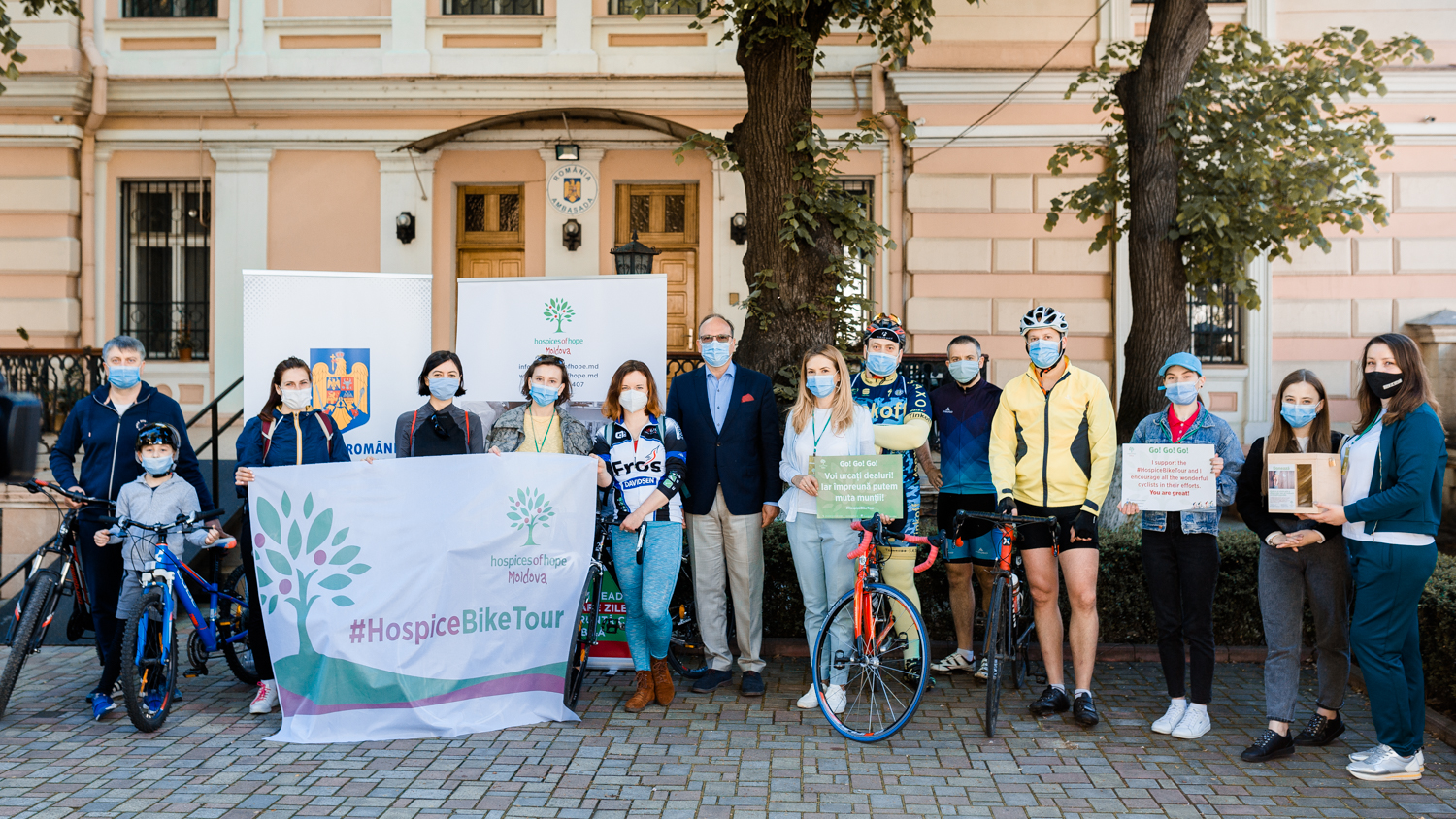 Today, May 15, we give start of the preparation events for the sixth edition of #HospicesBikeTour 2021, an annual charity sport event which brings together cyclists for a noble cause.
The start of the preparations was officially launched at the Embassy of Romania in the Republic of Moldova. Ambassador of Romania, His Excellency, Daniel Ioniță, supporter of the charitable actions by Hospices of Hope Moldova in his speech mentioned: "First of all, we must raise awareness, we must not live only with dignity, we must have the opportunity to die with dignity and such gestures that Hospice, the volunteers make for those in need are extremely important".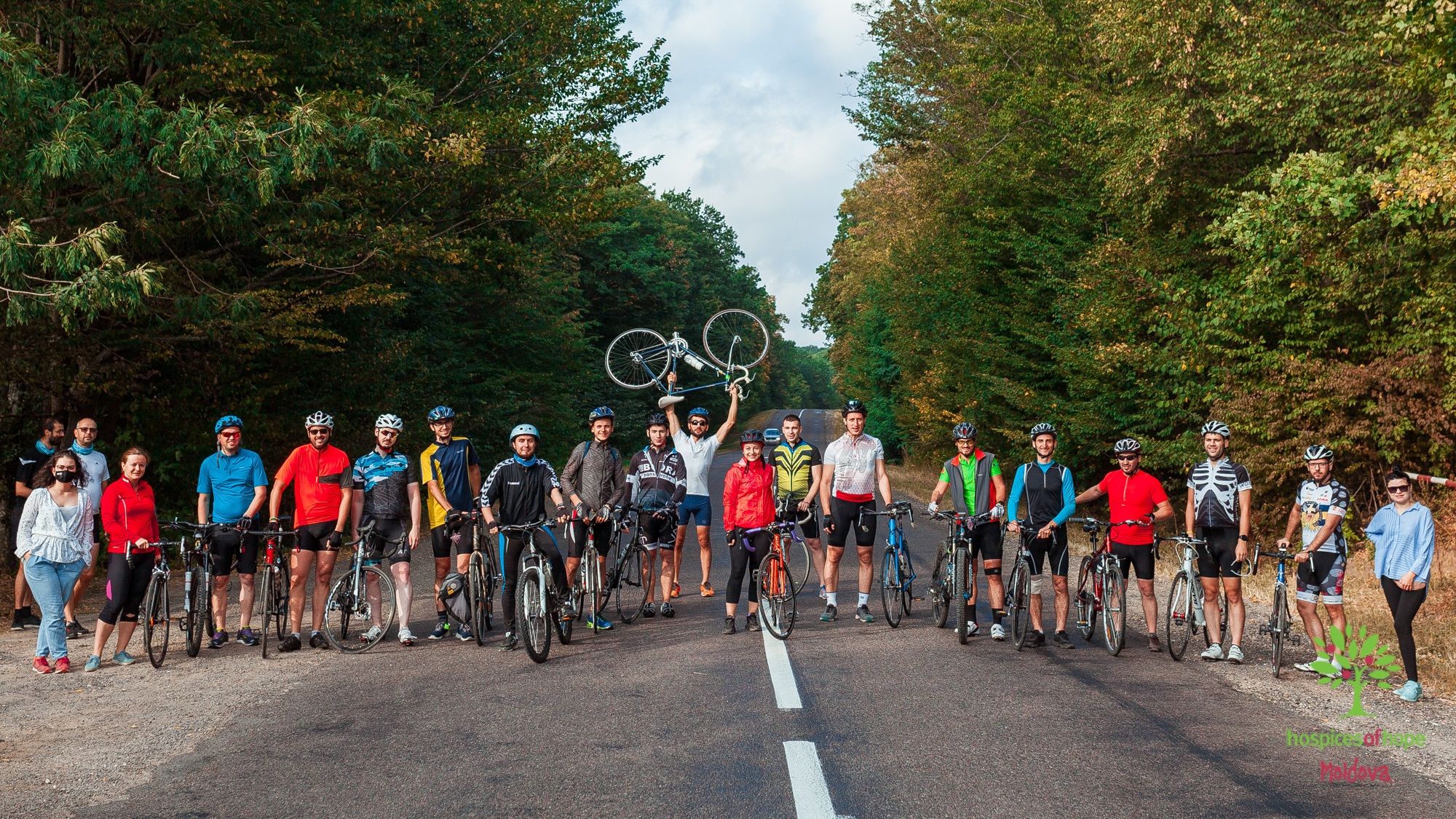 On Saturday, May 15, at 9:00 a.m., in front of the Embassy of Romania to the Republic of Moldova, we give start to the preparations for the most awaited sports event #HospiceBikeTour 2021, organized by Hospices of Hope Moldova.
The opening speach, was followed by the first training - bicycle race started at the Embassy to a Hospices' of Hope Moldova to the  beneficiary from the Peresecina village, Orhei region and back (about 70 km round trip). We are honored to have H.E. Daniel Ioniță, Ambassador of Romania to the Republic of Moldova who supports the charity route this year.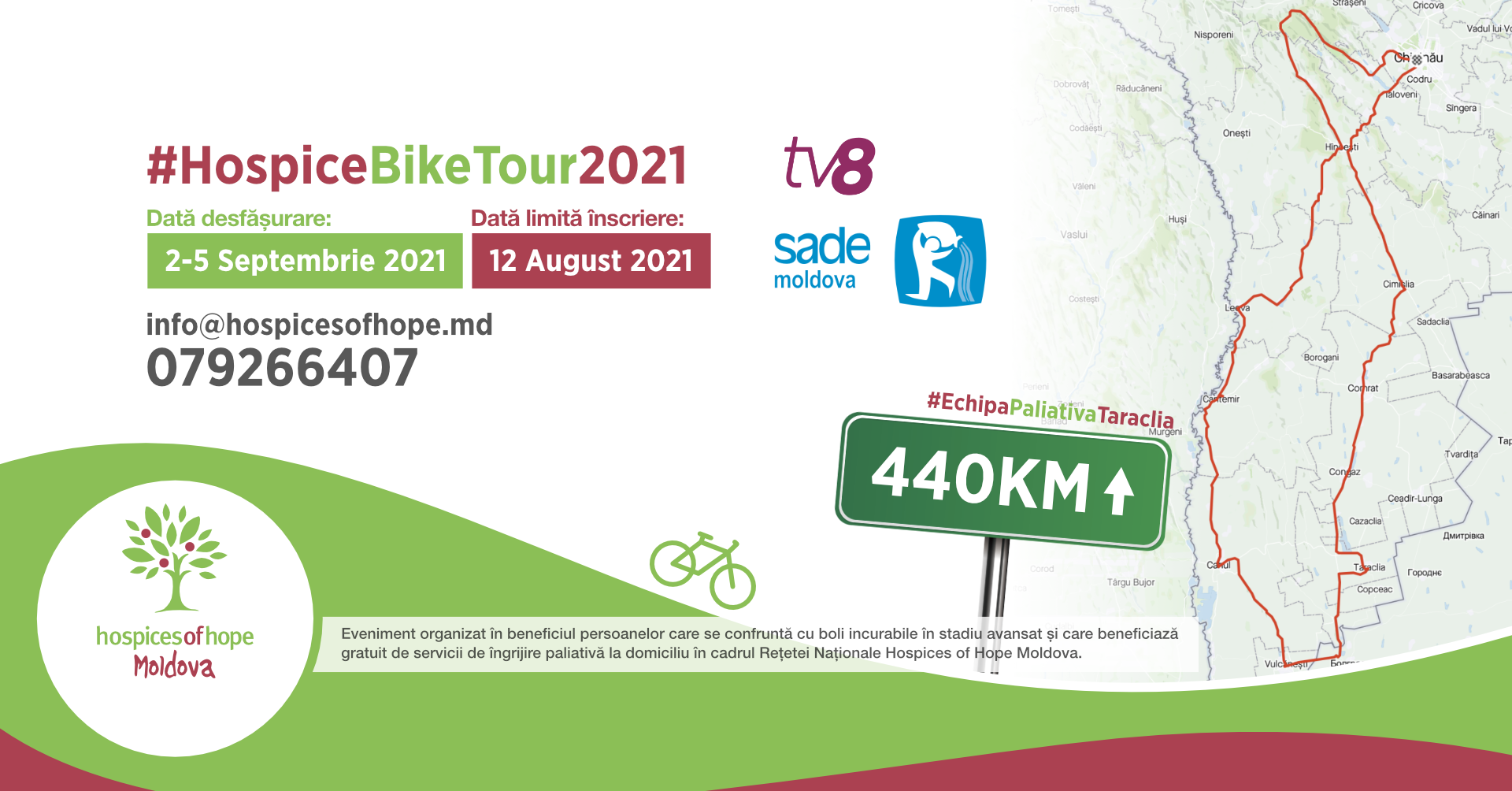 Total days: 4 days
Period: September, 2-5 2021 (Thursday – Sunday)
Hospice Bike Tour is an annual event, which strives to bring together cycling lovers who wish to do sports while supporting a great cause. Thus, every participant is invited to get on his bike and explore more than 400 km through the beautiful and varied countryside alongside collecting 500 EUR to support people living with incurable illness in the Republic of Moldova.