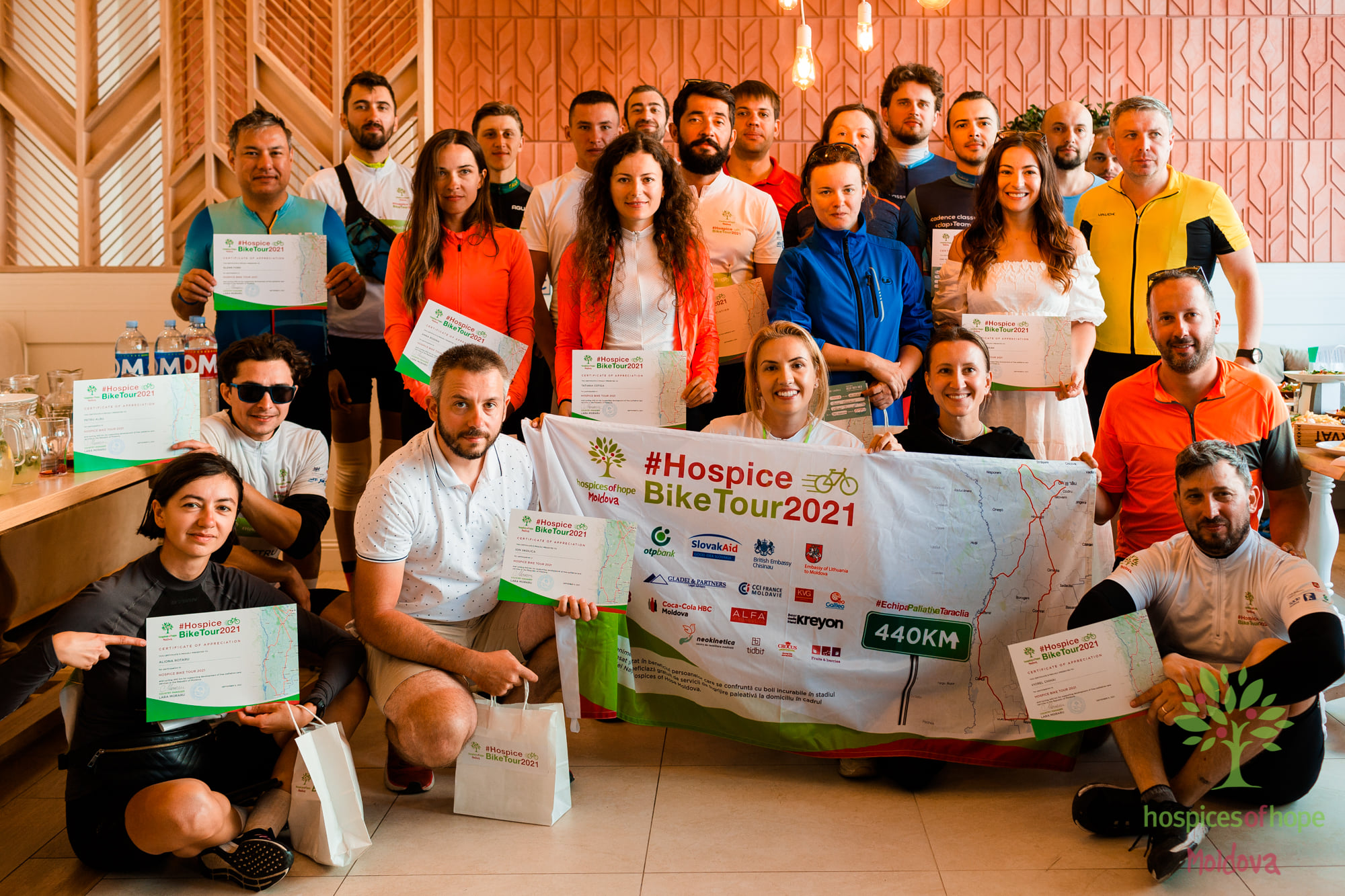 Cicliștii au parcurs cu succes cele 440 km în cadrul #HospiceBikeTour 2021. Timp de 4 zile, circa 30 de participanți au ciclat din Chișinău spre sudul Moldovei, unde au vizitat echipa de îngrijiri paliative din cadrul rețelei Hospices of Hope Moldova care se află în orașul Taraclia, iar punctul cel mai de sud fiind orașul Cahul. Toți participanții au înfrânt dealuri și văi, au mers prin ploaie și pe drumuri în șantier timp de 4 zile, zilnic parcurgând circa 100 – 130 km ciclând.
Cel mai tânăr participant are 20 ani și a parcurs cu brio toți 440 km, fiind la prima sa experiență: "Bicicleta este transportul meu pe care îl folosesc zilnic pentru a merge la lucru și am fost bucuros să ajut pacienții îngrijirilor paliative din cadrul rețelei Hospices of Hope Moldova print-un astfel de mod" a spus Ion Lungu, participant #HospiceBikeTour 2021.
Traseul caritabil de ciclism #HospiceBikeTour 2021 este organizat anual de către Hospices of Hope Moldova cu scopul de a colecta fonduri pentru dezvoltarea serviciilor gratuite de îngrijire paliativă. 
În acest turneu au fost prezenți și au susținut #HospiceBikeTour 2021 ambasadorii E.S. Steven Fisher, Ambasadorul Britanic la Chișinău, E.S. Kestutis Kudzmanas, Ambasadorul Lituaniei la Chișinău, Irina Vlah, Guvernatoarea UTA Găgăuzia, Tatiana Cotiga, campioana la ciclism de șosea, Anna Rodina, vicecampioana la ciclism de șosea, autoritățile locale din Cimișlia, Comrat, Taraclia, Cahul, Leova, Hâncești.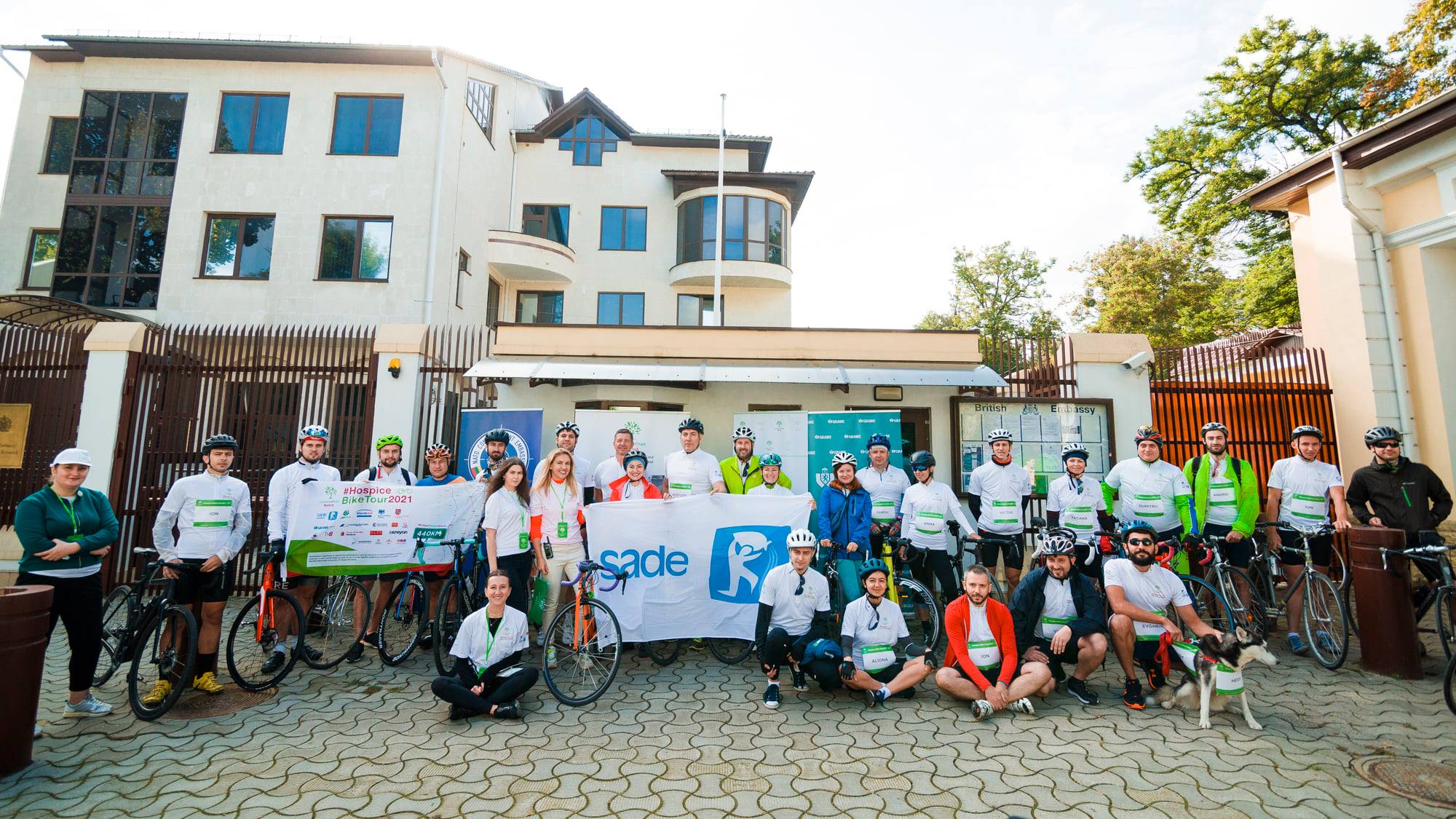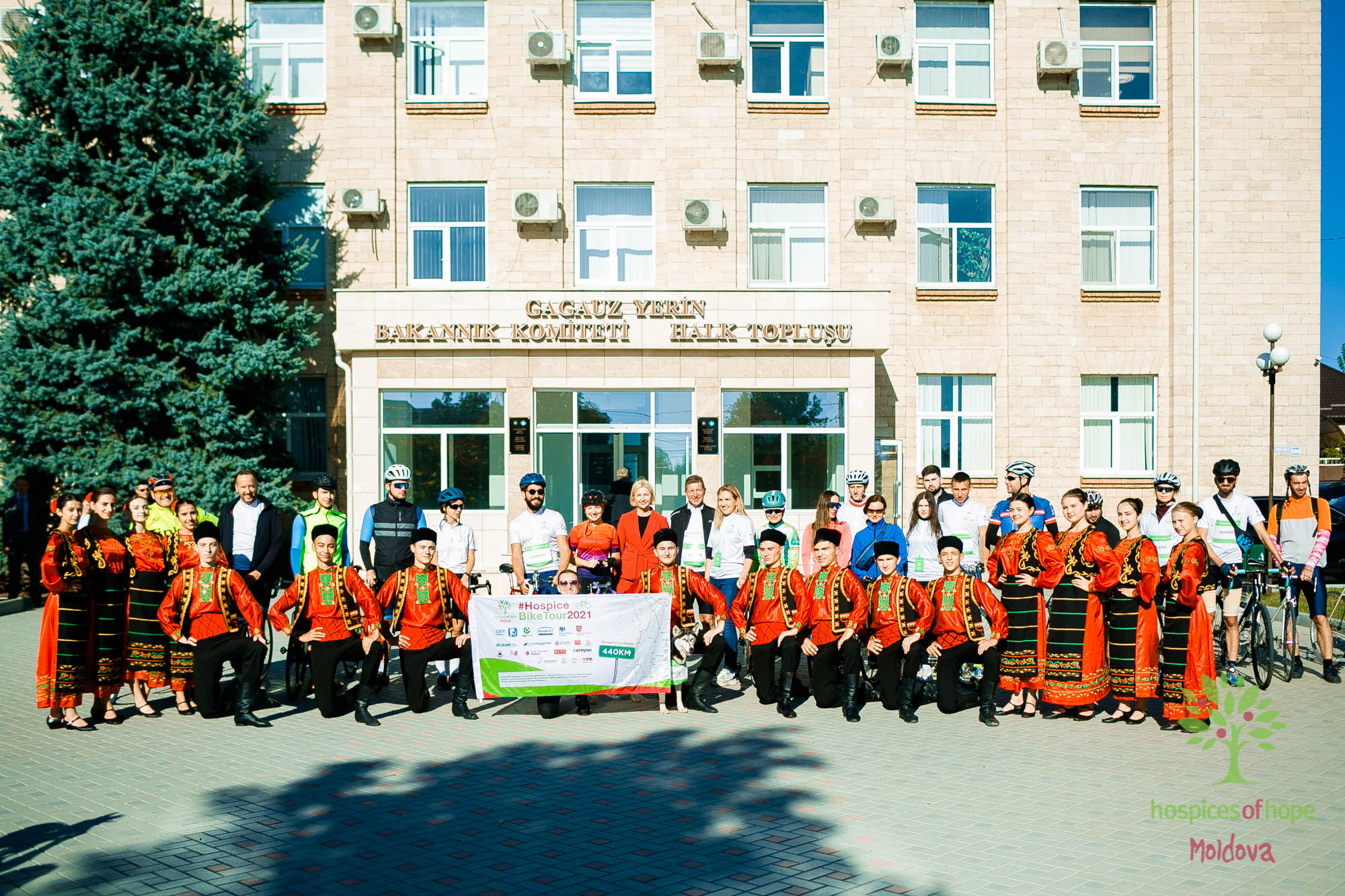 "Când am participat la organizarea HospiceBikeTour în 2016 pentru a face legătură dintre hospice-urile din Romania și Moldova, nu am știut că aceasta cursă se va desfășura în fiecare an. Mă bucur că am putut participa pentru a 3-a oară în #HospiceBikeTour pentru a colecta fonduri pacienților serviciilor gratuite de îngrijire paliativă" a menționat Anthony Mauger, susținătorul dar și sponsorul acestui eveniment.
Colectarea de fonduri va continua până în data de 10 septembrie iar donațiile pot fi făcute pe platforma online Virgin Money Giving | Hospice Bike Tour 2021, transfer bancar sau direct în boxa de donații din cadrul oficiului Hospices of Hope Moldova din Chișinău.
Partenerii proiectului: SADE Moldova, OTP Bank, SlovakAid, Ambasada Britanică la Chișinău, Ambasada Lituaniei la Chișinău.
Sponsori de cicliști: CCI Moldova-Franța, Grawe Carat, Biorganic Raw Cafe, Gladei&Partners, KVG, GeoGalileo.
Parteneri secundari: Coca-Cola Moldova, Alfa Diagnostica, Kreyon, Neokinetica, TidBid, Crocus, Fruits and Berries, La Plăcinte.
Partener general media TV8.