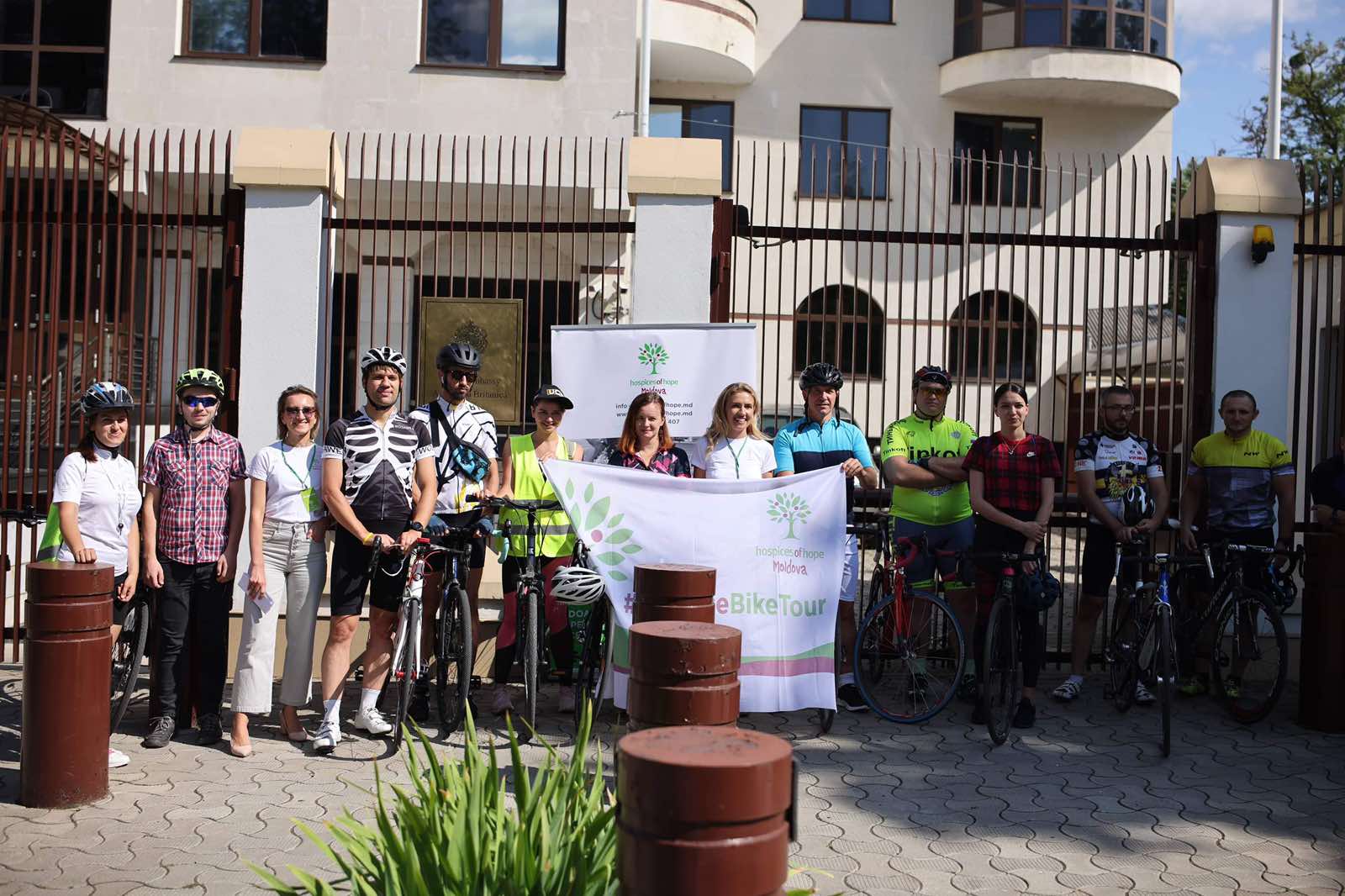 Today, July 22, we continued training for the sixth edition of #HospicesBikeTour 2021, an annual sporting event that brings cyclists together for a noble cause.
At this training, amateur cyclists registered in the race, supporters of Hospices of Hope Moldova, traveled about 40 km from the British Embassy in Chisinau to Lake Dănceni and back. H.E. Steven Fisher, Ambassador of Great Britain and Northern Ireland to the Republic of Moldova also participated in the race, got on the bike to support the beneficiaries of palliative care in the Republic of Moldova: "I hope this event will raise public awareness about the problems faced by people with incurable diseases. In fact, the event was in its sixth edition, and the main stage will take place in September this year. Since 2017, through its network, the organization Hospices of Hope, has supported almost 3,000 patients and families from several regions of the country. I am happy to contribute to the noble cause of the organization, by participating in today's event. It is very important for the whole of society to support people in need."
Hospice Bike Tour 2021 will take place between 2nd and 5th of  September, 2021, where about 30 cyclists will cover 440 km to raise funds for seriously ill children and adults. The event aims to accumulate funds for the development of palliative care services and to continue providing these free services within the Hospices of Hope Moldova network in Orhei, Taraclia, Soroca, Cahul and Ocnita districts. 
Lara Moraru, Executive Director of Hospices of Hope Moldova thanked the partners and participants for their support and recalled that: "Weekly trainings are extremely important to increase endurance. We urge all those who wish to participate in the charity cycling race to register until August 12 at the Hospice Bike Tour 2021".
We thank the partners who are with us during the preparations: British Embassy in Chisinau, Slovak AID, SADE Moldova, Grawe, Coca Cola, Gladei & Partners, CCI Franta – Moldova, Geo Galileo, Kreyon, Ministry of Internal Affairs, TV-8, as well and anonymous donors.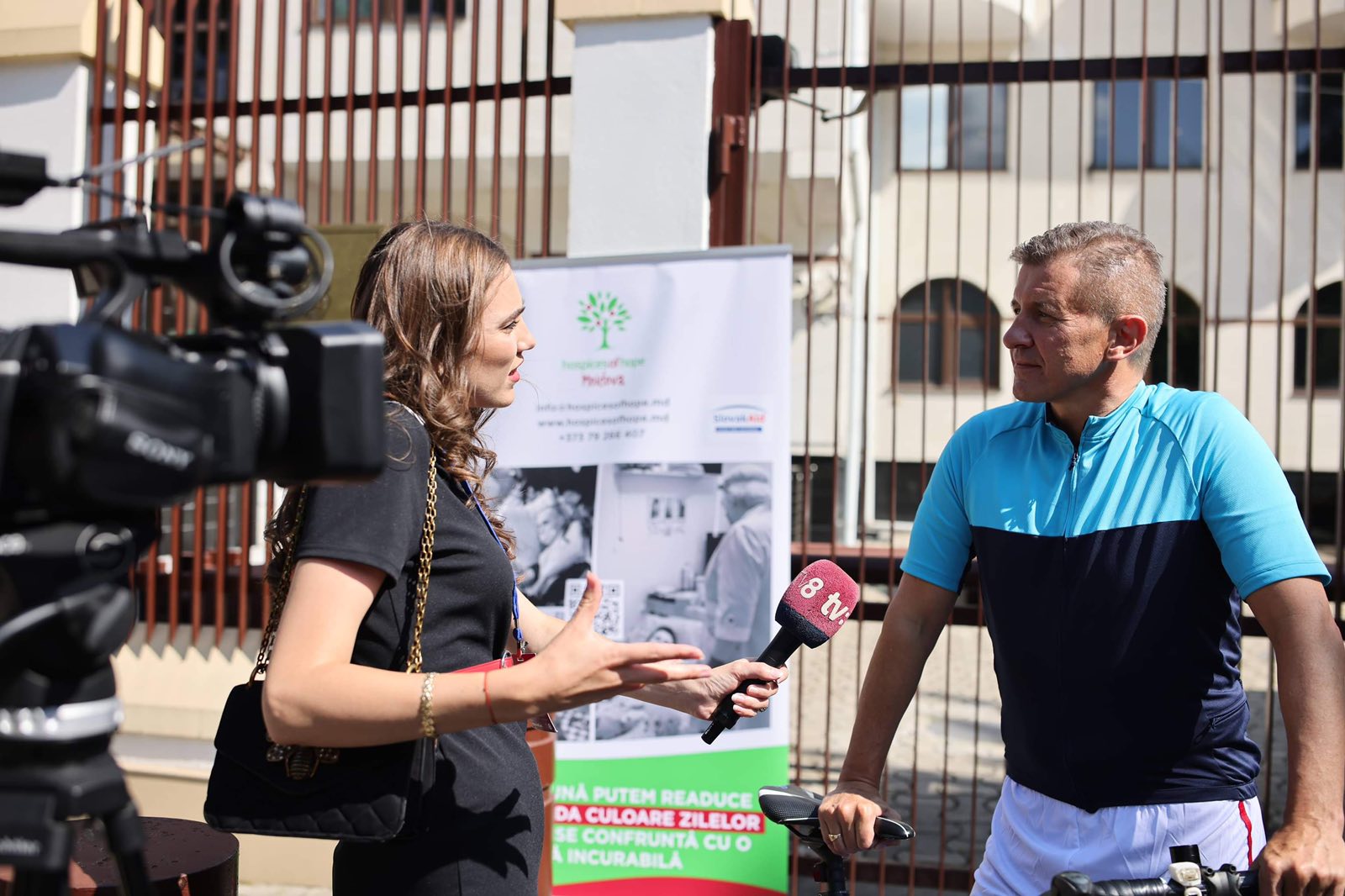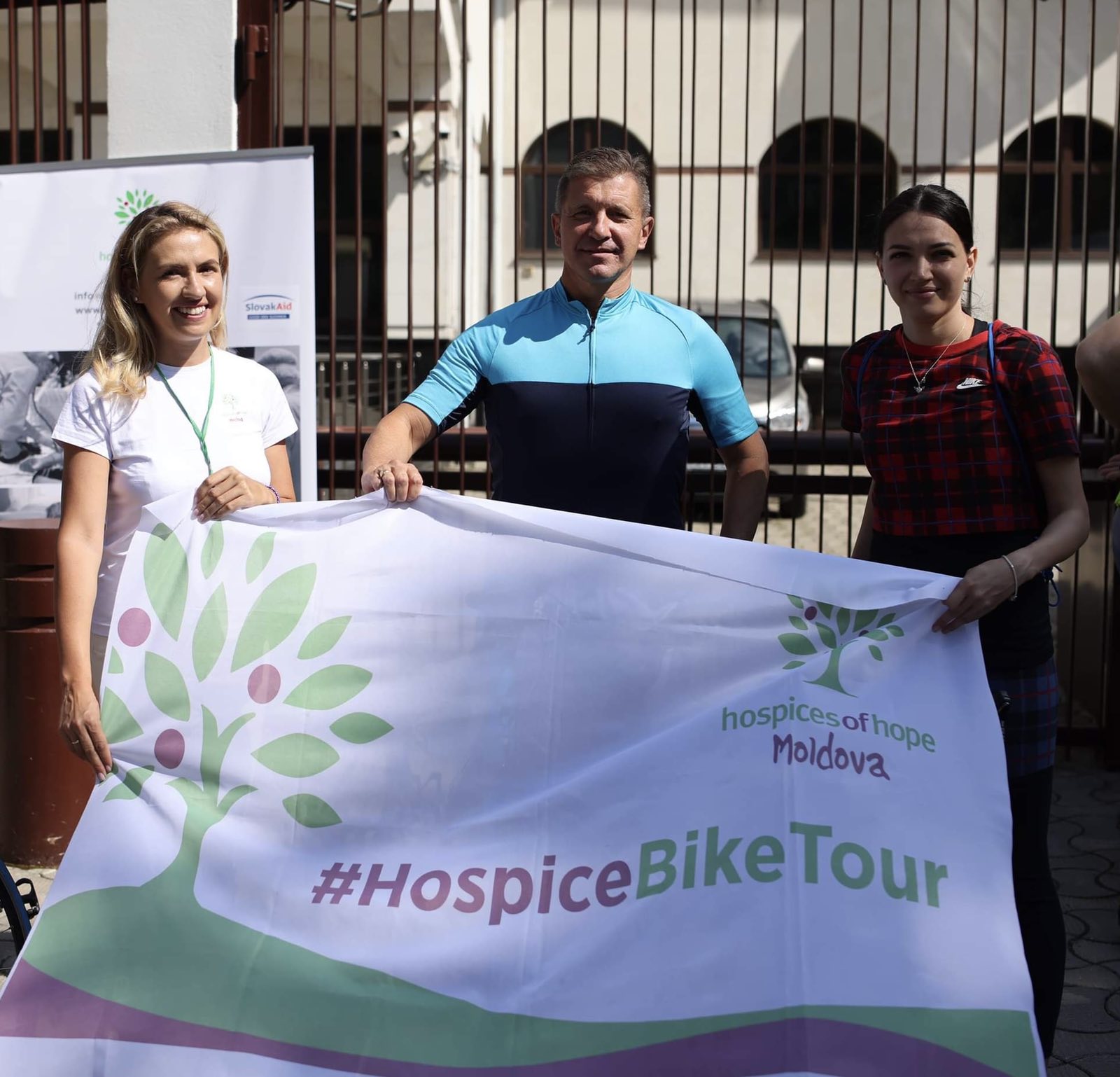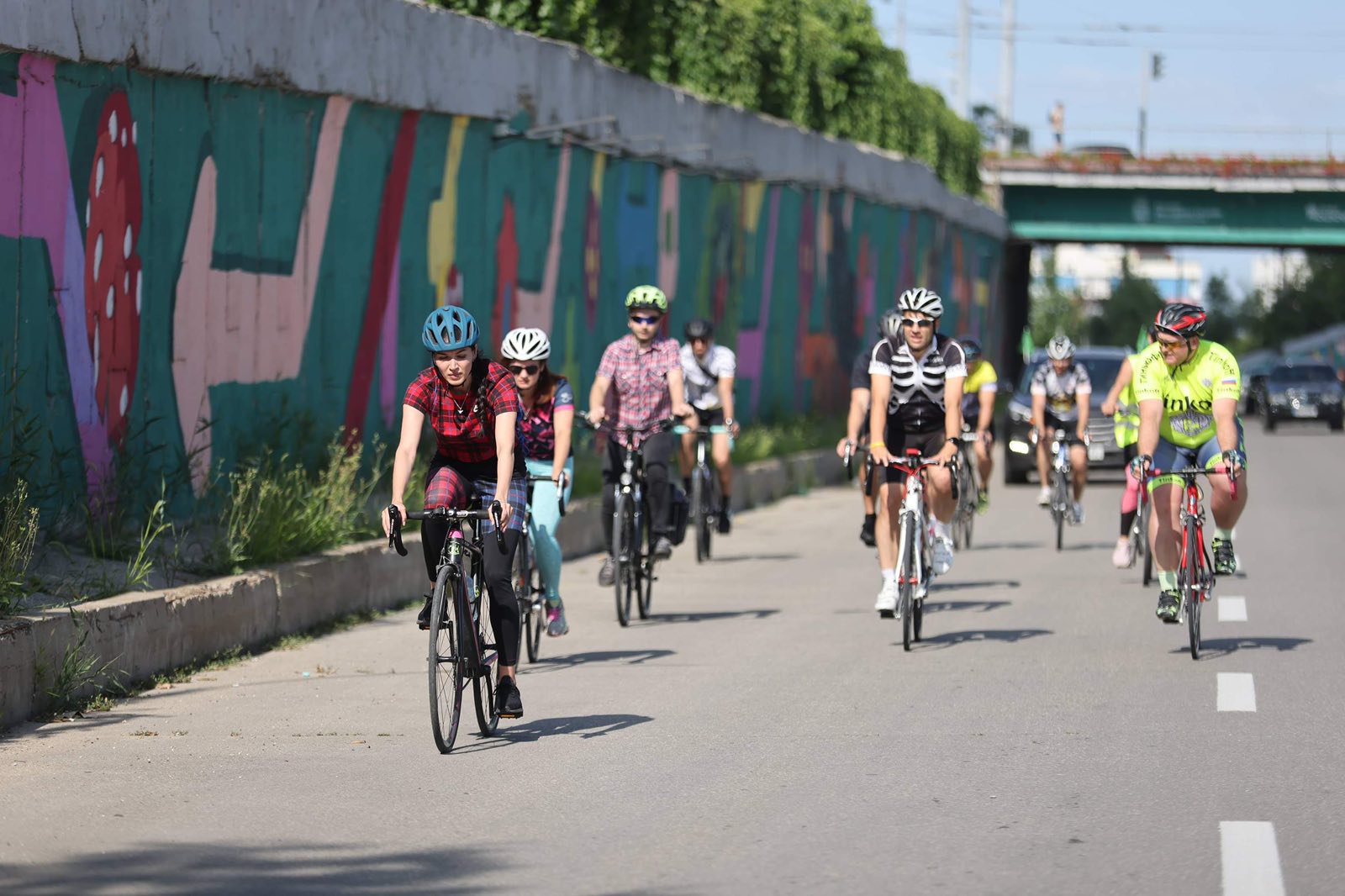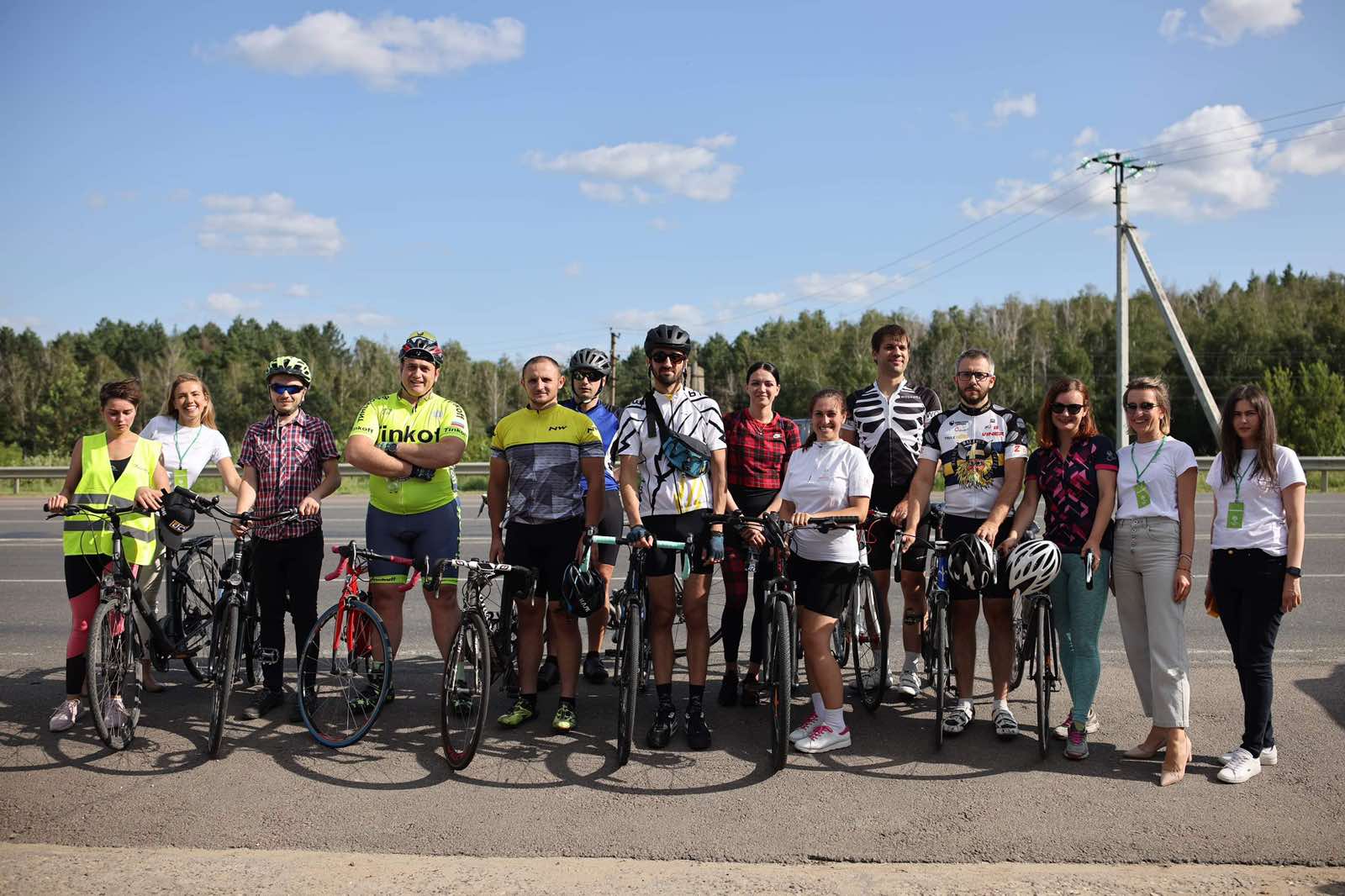 Contact organizer: Liudmila Jarcutchii +373 695 53 031 This email address is being protected from spambots. You need JavaScript enabled to view it..