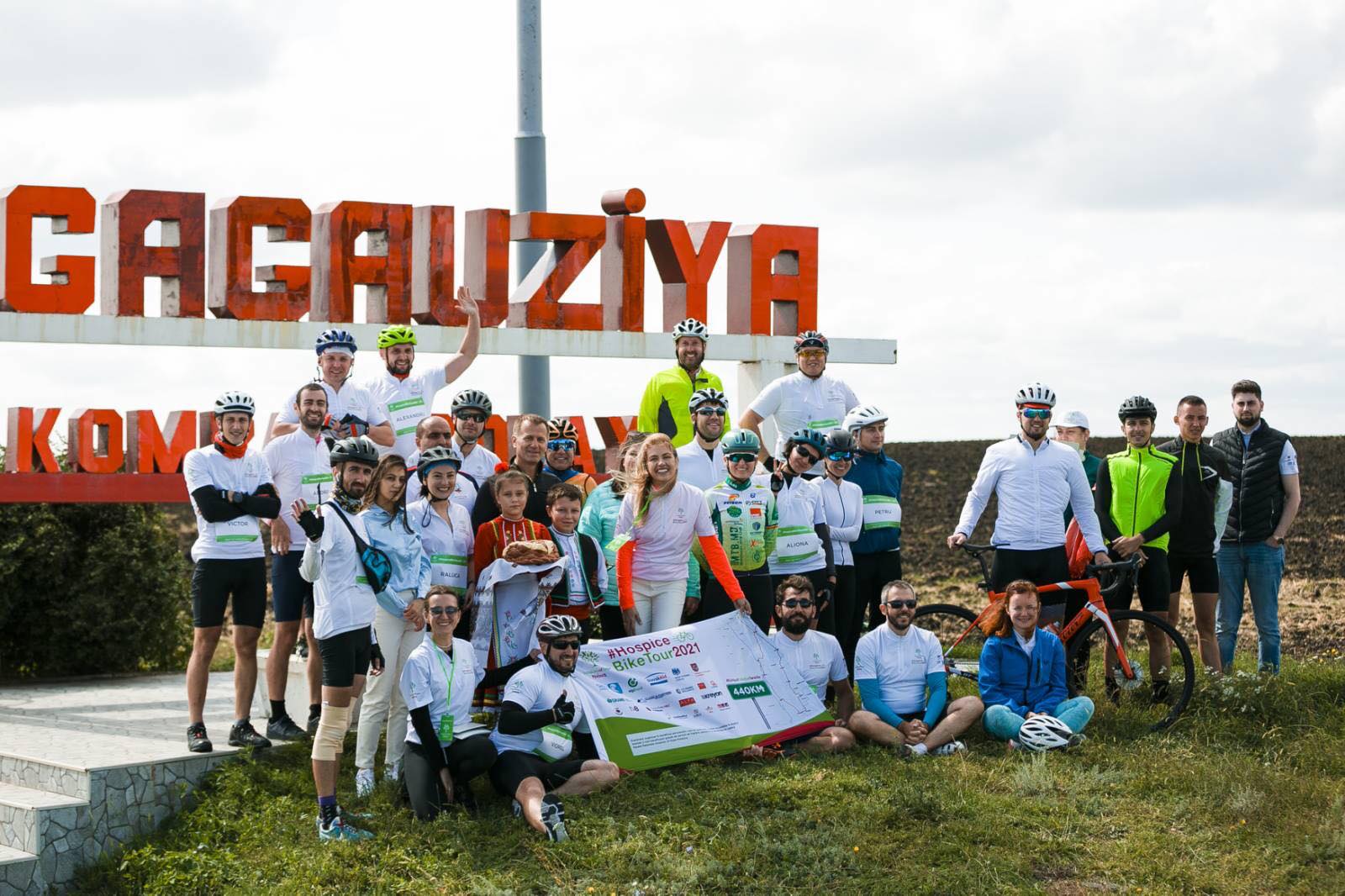 On September 2, the charity cycling race #HospiceBikeTour was launched, through which 30 cyclists will cover 440 km through the Republic of Moldova for development of free palliative care services in the Republic of Moldova and to raise funds for palliative care patients in Taraclia, Ocnita, Soroca and Orhei.
The event is organized by Hospices of Hope Moldova and will last four days in which cyclists will go to the south of Moldova where they will visit the palliative team from Taraclia and will cover 100 km every day. Among the participants in the sixth edition were registered E.S. Steven Fisher, British Ambassador to Chisinau, E.S. Kęstutis Kudzmanas, Ambassador of Lithuania, Tatiana Cotiga, national champion in road racing in 2020 and 2021 and Anna Rodina, national runner-up in road racing in 2020 and 2021, Raluca Muntean, Regional Development Manager of Hospice of Hope UK who came from Albania to participate in the cycling race,  also other professional and amateur cyclists from the Republic of Moldova, France, United States of America, Romania.
Each participant registered in the race aimed to collect 500 euros to support the development of palliative care in the Republic of Moldova. The charity cycling race will run until September 5 and aims to raise funds for people who are in advanced stages of the disease. Donations can be made on the online platform, bank transfer or in the donation box in the Hospices of Hope Moldova office.
Project partners: SADE Moldova, OTP Bank, SlovakAid, British Embassy in Chisinau, Lithuanian Embassy in Chisinau.
Sponsors of Cyclists: CCI Moldova-France, Grawe Carat, Biorganic Raw Cafe, Gladei & Partners, KVG, GeoGalileo.
Secondary partners: Coca-Cola Moldova, Alfa Diagnostica, Kreyon, Neokinetica, TidBid, Crocus, Fruits and Berries, La plăcinte.
General media partner TV8.
Contact: +373 79 266407 www.hospicesofhope.md