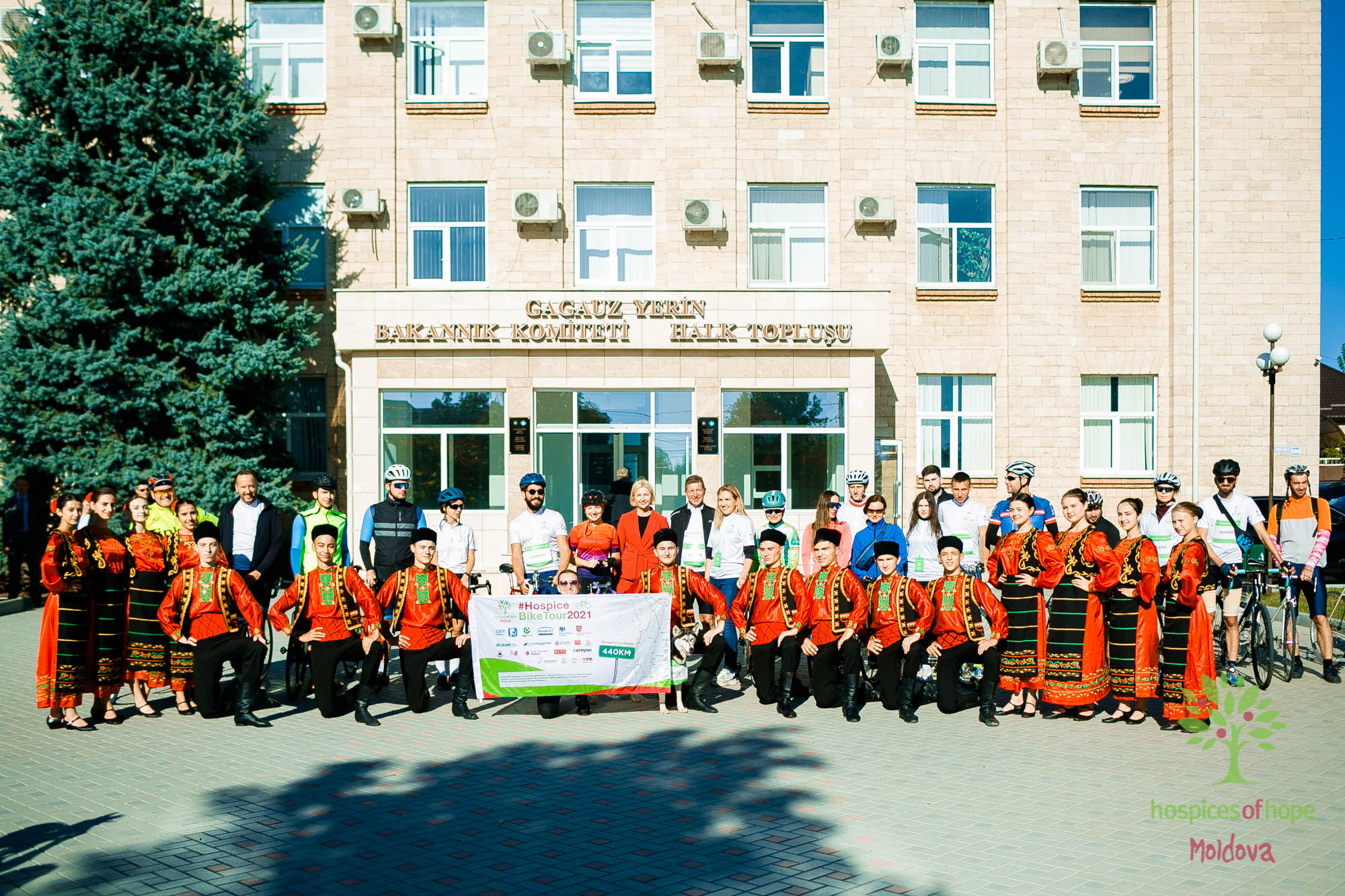 2 days of successful #HospiceBiketour
Continue the charity cycling route Hospice Bike Tour 2021 organized by Hospices of Hope Moldova in order to raise funds for children and adults in advanced disease.
About 30 participants cycled to the south of the country, including British Ambassador to Chisinau Steven Fisher, who cycled more than 100 km to send a message of encouragement to the beneficiaries of palliative care and to support the development of these services in the Republic of Moldova. "I feel that this experience gave me the chance to rediscover Moldova and capitalize on it even more. It is a beautiful experience that you continue with Hospices of Hope for the development of free palliative care services in the Republic of Moldova. " mentioned E.S. Steven Fisher.
In Comrat, the cyclists were greeted by the Governor of Gagauzia, Irina Vlah, who encouraged and supported the charity cycling route. Equally welcoming was the palliative care team from Taraclia, together with the local authorities, who welcomed the athletes with delicious Bulgarian snacks and a lot of good cheer.
 "In 2 days, I cycled and met beautiful, brave and very welcoming people in Cimislia, Comrat, Taraclia, Cahul who made this cycling adventure even more interesting." mentioned Lara Moraru, Executive Director of Hospices of Hope Moldova.
The tournament continues until September 5, when the athletes will reach 440 km by bike in total. Support this charitable route with a donation to Hospices of Hope Moldova, support professional and amateur athletes from the Republic of Moldova.
Project partners: SADE Moldova, OTP Bank, SlovakAid, British Embassy in Chisinau, Lithuanian Embassy in Chisinau.
Sponsors of cyclists: CCI Moldova-France, Grawe Carat, Biorganic Raw Cafe, Gladei & Partners, KVG, GeoGalileo.
Secondary partners: Coca-Cola Moldova, Alfa Diagnostica, Kreyon, Neokinetica, TidBid, Crocus, Fruits and Berries, La plăcinte.
General media partner TV8.
Contact: +373 79 266407 www.hospicesofhope.md