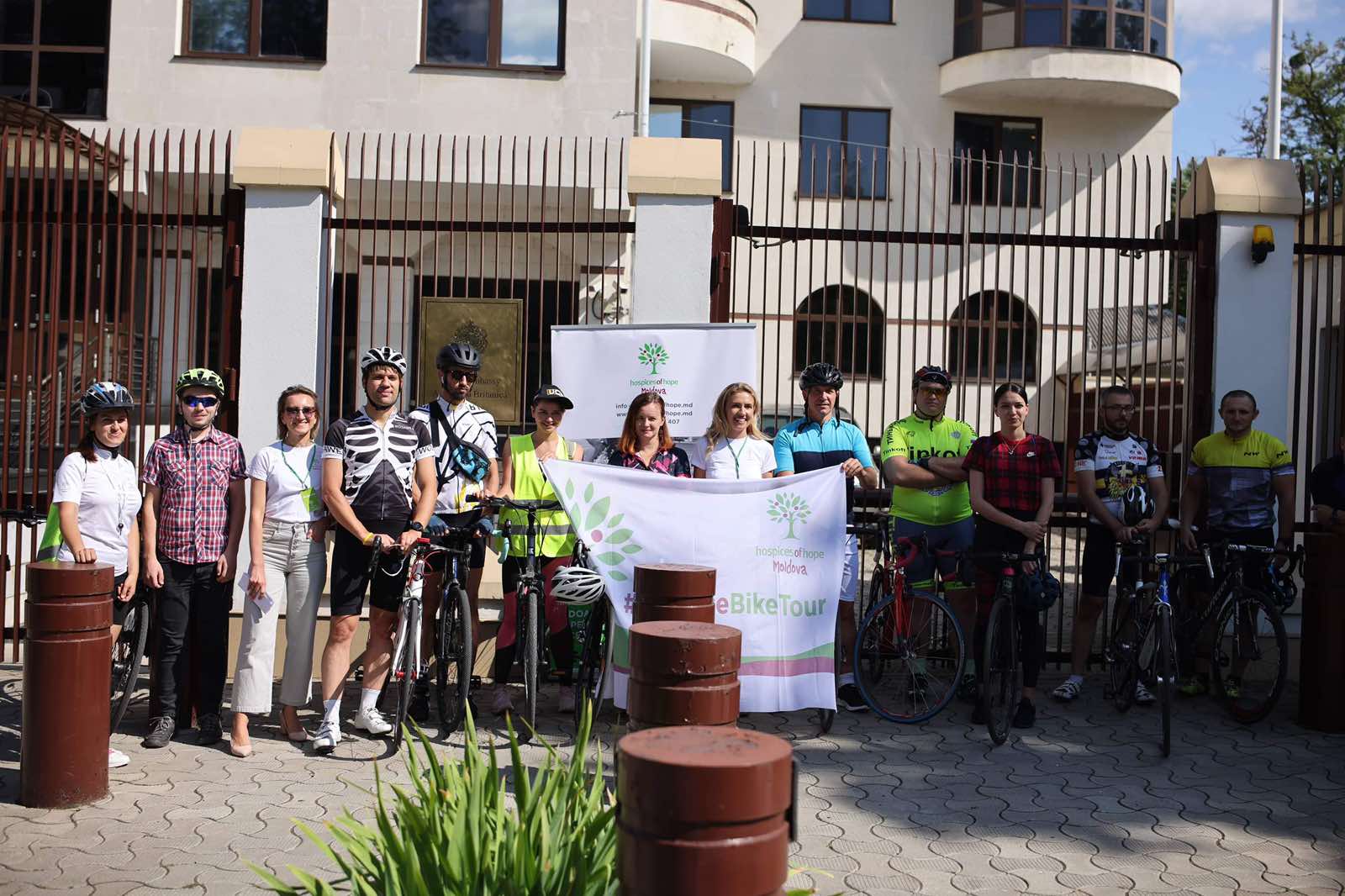 Today, July 22, we continued training for the sixth edition of #HospicesBikeTour 2021, an annual sporting event that brings cyclists together for a noble cause.
At this training, amateur cyclists registered in the race, supporters of Hospices of Hope Moldova, traveled about 40 km from the British Embassy in Chisinau to Lake Dănceni and back. H.E. Steven Fisher, Ambassador of Great Britain and Northern Ireland to the Republic of Moldova also participated in the race, got on the bike to support the beneficiaries of palliative care in the Republic of Moldova: "I hope this event will raise public awareness about the problems faced by people with incurable diseases. In fact, the event was in its sixth edition, and the main stage will take place in September this year. Since 2017, through its network, the organization Hospices of Hope, has supported almost 3,000 patients and families from several regions of the country. I am happy to contribute to the noble cause of the organization, by participating in today's event. It is very important for the whole of society to support people in need."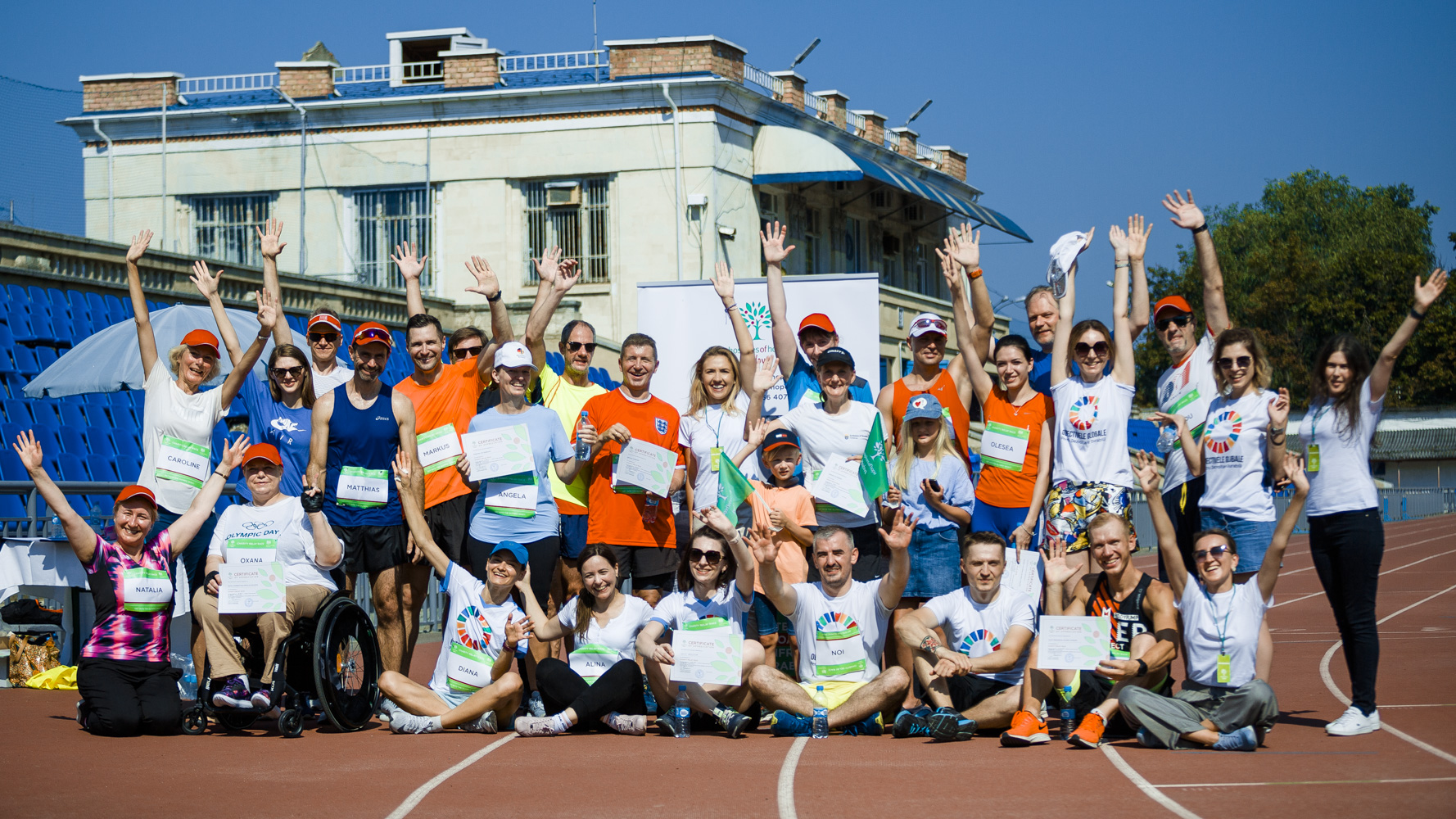 Today, July 18, at Dinamo Stadium took place Charity Relay Race - organized by Hospices of Hope Moldova in partnership with the British Embassy in Chisinau. The race brought together Olympic athletes and representatives of the diplomatic corps to support palliative care in Moldova. Among the participating embassies and organizations were: the British Embassy, ​​the Embassy of Germany, ​​the Embassy of Sweden, Swiss Cooperation Office in Moldova and UNDP Moldova.
Thus, H.E. Steven Fisher, the Ambassador of Great Britain mentioned "Hospices of Hope Moldova does a fantastic thing here in the country, helping an average of 200 Moldovans a month. Today's event brings the Olympic spirit to Moldova, just in time. I thank every diplomatic mission that participates in this race and the people who contribute to this noble cause."
As Japan prepares to host the world's finest athletes in the delayed 2020 Olympics, there is an opportunity to get into the Olympic spirit here in Chisinau!
All diplomatic missions (Embassies, Consulates, International Organizations) in Moldova are invited to race in the name of charity on July 18 at 9:00 at Dinamo Stadium. The event, organized in partnership with the British Embassy in Chisinau, will bring together professional runners/Olympic athletes and amateurs, in support of palliative care in Moldova.