Cea de-a 4 ediție Charity & Yoga a avut loc exact cum ne-am imaginat: într-o locație superbă, cu oameni minunați, ne-am încărcat cu energie.
Mulțumim Daria Barinova, antrenor si fondator Rise yoga studio pentru antrenament și un parteneriat de durata atât de frumos. Mulțumim Muzeului National de Istorie a Moldovei pentru gazda. Este pentru prima dată când s-a organizat yoga la muzeu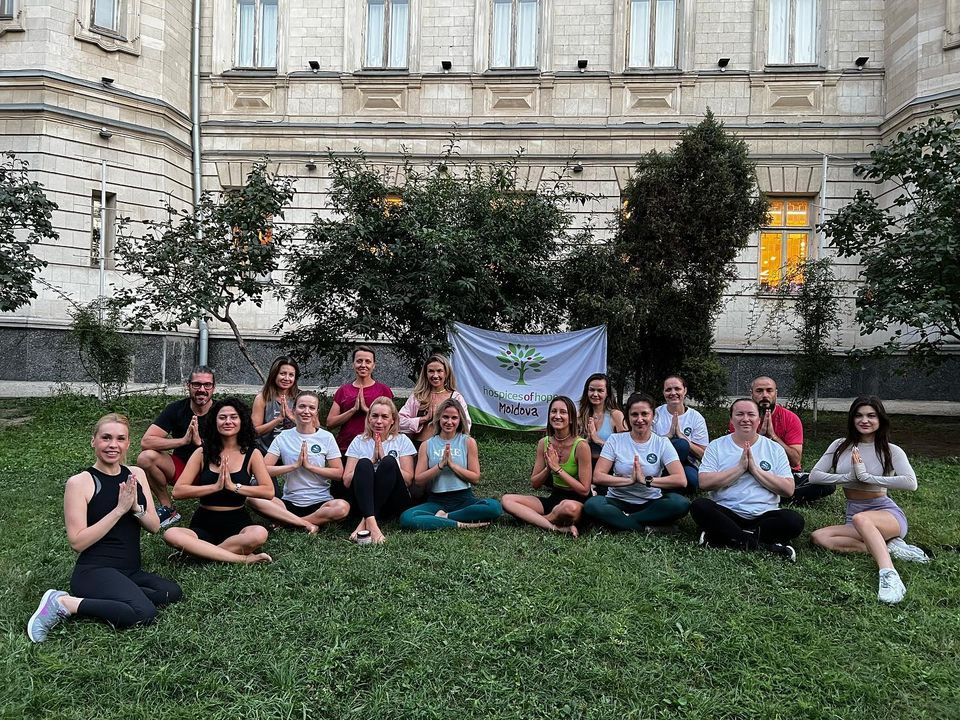 Mulțumim partenerilor pentru cadourile oferite în cadrul tombolei - @tidbit.md pentru cele mai delicioase și sănătoase urbechuri și @natalia_zolotco pentru dulciurile vegane deosebit de gustoase.
Suntem recunoscători participanților pentru donații și prezența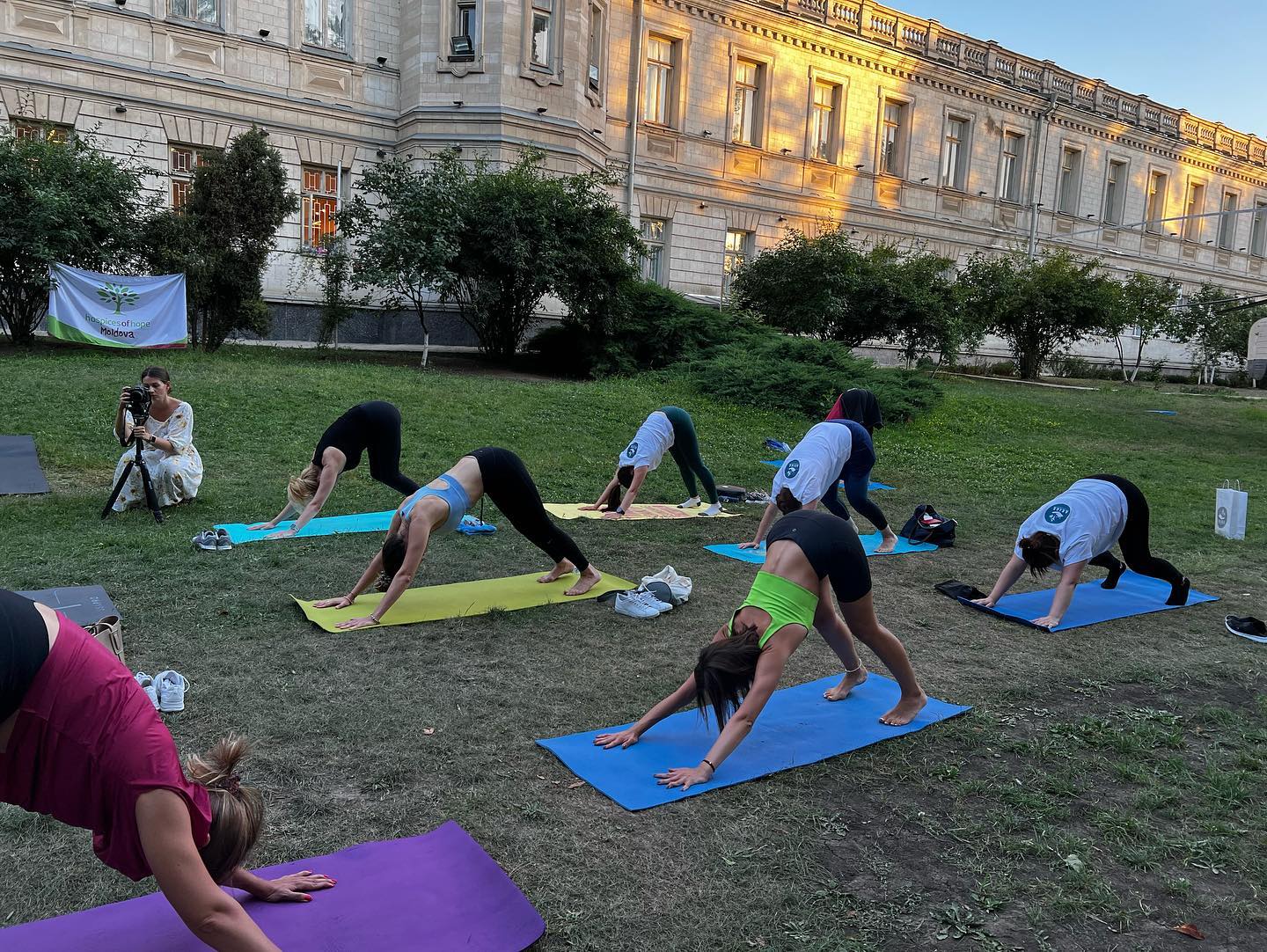 Ne vedem la următoarea ediție!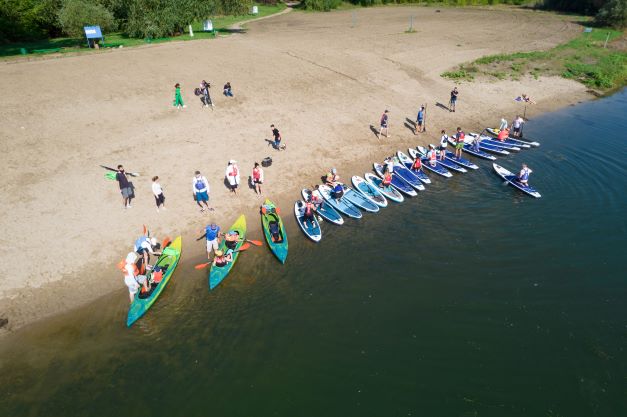 Un proiect nou caritabil a avut loc pe 19 august 2022, prin care 20 participanți au mers pe Stand Up Paddle și caiac-uri in favoarea pacienților cu prognostic limitat de viata.
Evenimentul a fost organizat in co-parteneriat cu SUP Moldova cu scopul de a colecta fonduri pentru dezvoltarea serviciilor de îngrijire paliativa, in parteneriat cu Ambasada Ucrainei la Chisinau, Federația de caiac-canoe a Republicii Moldova dar si alți parteneri si susținători cu donații in-kind.
"După o perioada dificila am reușit sa dezvoltam serviciile de îngrijire paliativa in Republica Moldova și ne îndreptam cu pași mari spre rezultate înalte. Suntem recunoscători tuturor partenerilor și participanților acestui turneu pentru dedicația și timpul acordat, împreuna vom reuși sa oferim gratuit serviciile paliative din Orhei, Ocnita, Taraclia si Soroca" a expus Lara Moraru, country manager Hospices of Hope Moldova.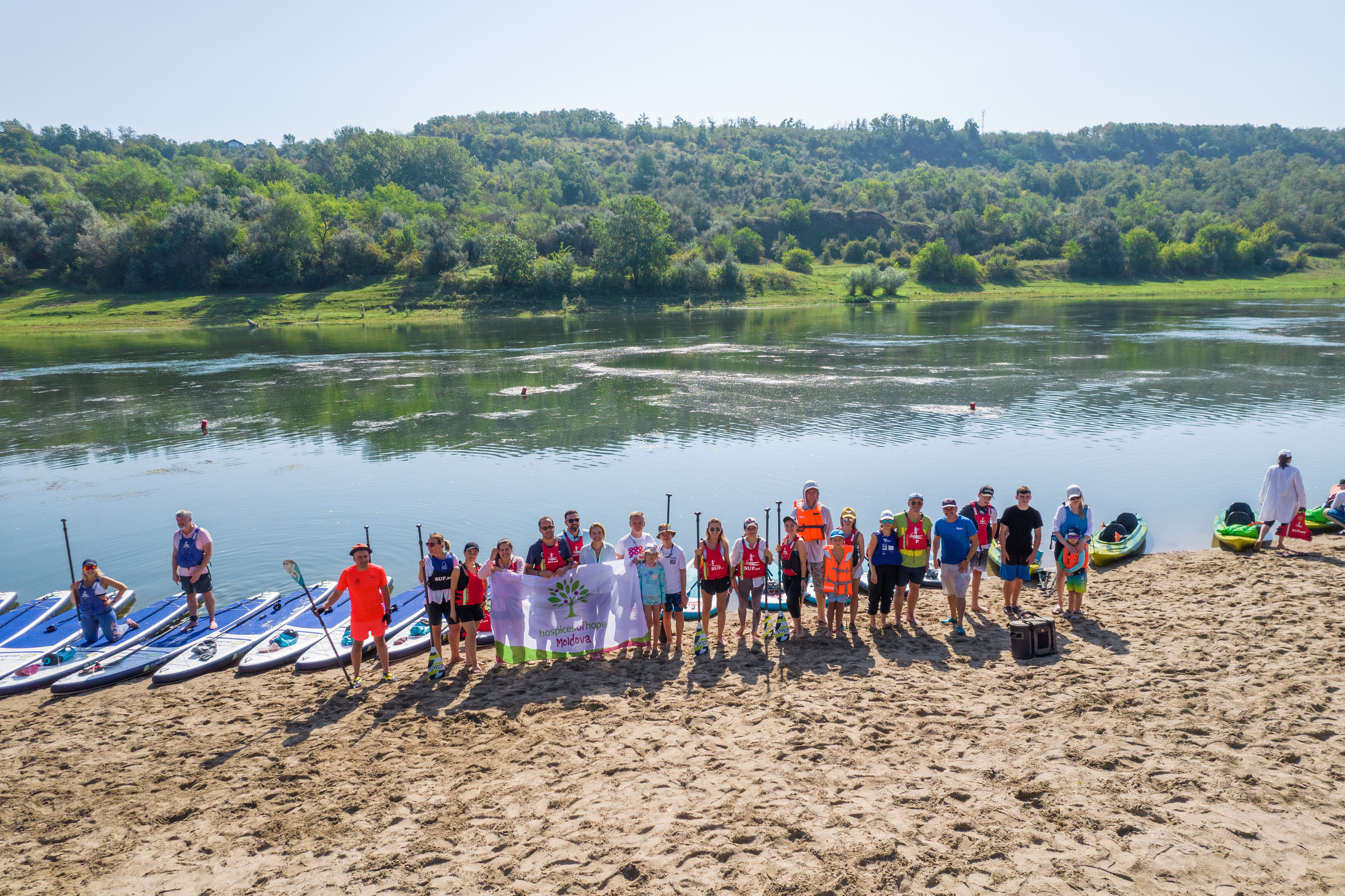 SUP Moldova si-a deschis ușile in 2018 si a găzduit sute de oameni care au învățat sa meargă pe SUP. Vice-campionul al Stand Up Paddle in Republica Moldova, Sergiu Iliescu si promotorul sportului pe apa in Moldova a venit cu idea organizării acestei curse caritabile: "Câțiva ani in urma a venit idea de a face un turneu caritabil și iată ca realizam acest scop prin organizare și oferire echipament și logistica in traseu".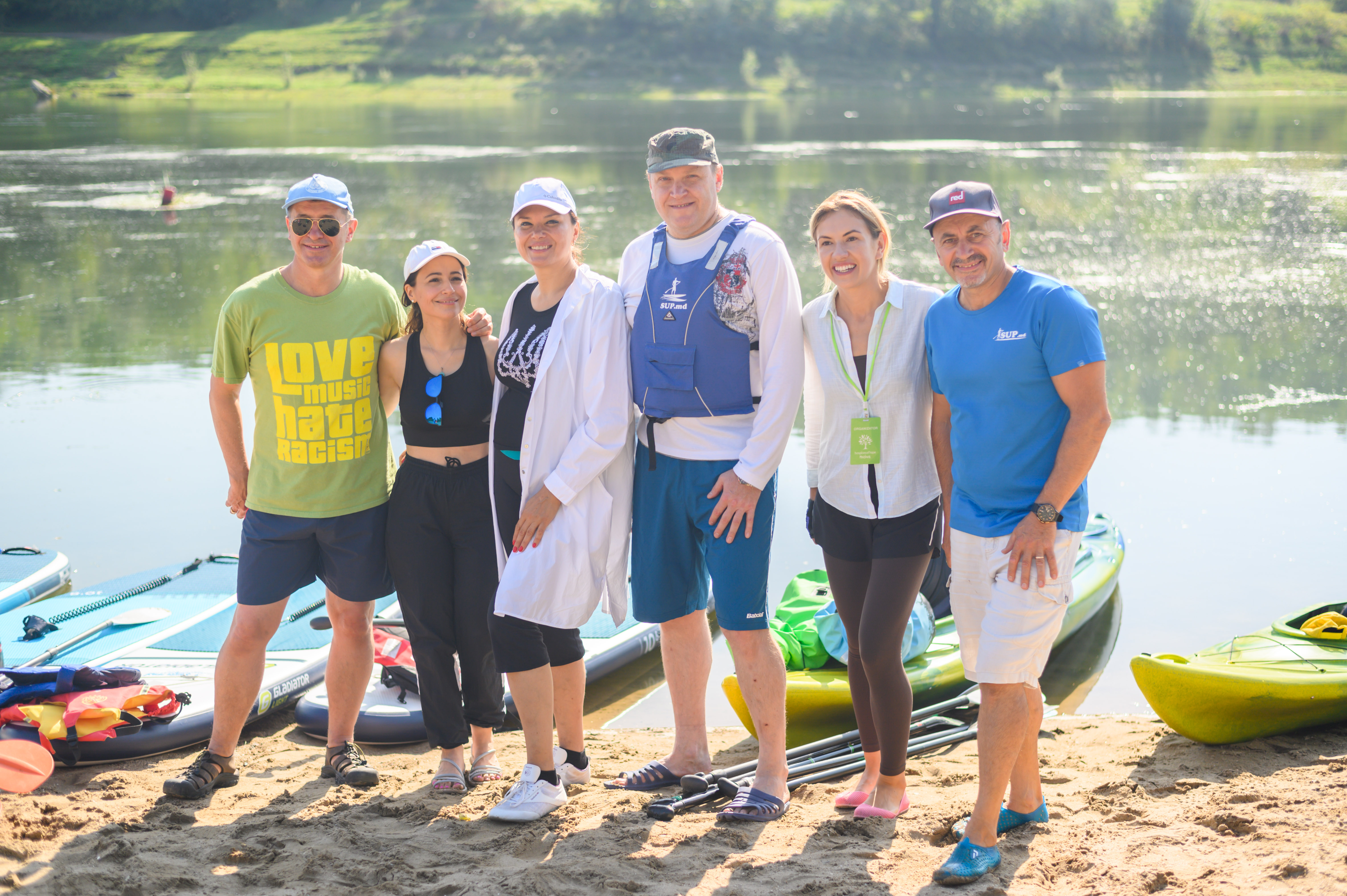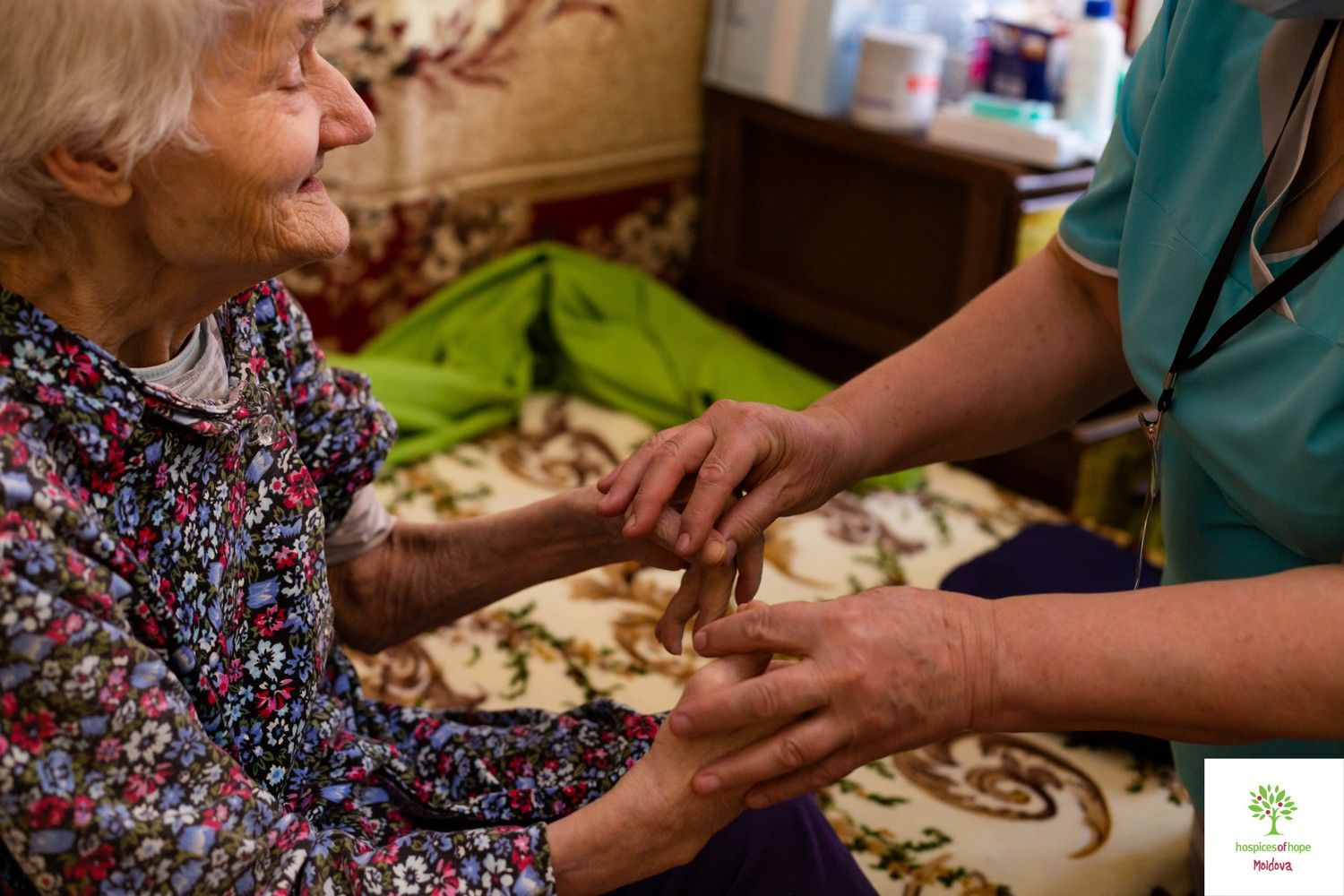 Faceți cunoștință - doamna Maria din Orhei. Are peste 70 ani, nu vede și suferă de o boală autoimună despre care a aflat urmare unei intervenții artoplastice. Doamna Maria se deplasează foarte greu, foarte rar face un pas alături de patul pe care petrece zilele întregi, nici cana nu o poate ține din cauza artrozei avansate.
Doamna Maria primește asistență medicală profesională la domiciliu de care are nevoie în primul rînd; și mai mult, la vizita echipelor doamna Maria primește o doză de comunicare și încurajare.

Uneori un mic detaliu de atenție contează, la ultima vizită la doamna Maria, echipa administrativă din Chișinău a venit cu un cadou la doamna Maria - o cană cu pai, cât de simplu și cât de important.

Astfel, recent am inregistrat progrese deosebite și doamna Maria a reușit să ajungă de sine stătător de la patul său pînă la ușa camerei. Câtă putere și efort! Se datorează îndeosebi echipei multidiscuplinare din orașul Orhei care face parte din Rețeaua Națională de Îngrijiri Paliative Hospices of Hope Moldova. Bravo echipa! Bravo doamna Maria!
We are planning to spend the last summer days in an unforgettable shared memories. On august, 19, we invite you to take part in a 23 km charity tour on water from Criuleni beach to Vada lui Voda Beach.
The participation fee is 1500 MDL per person, children until 13 y.o. free of charge. Even if you have never on a SUP board before, trust us, you will do a great job. And we also have available kayak`s for diversity. 
All the funds from this project will be destinated to consolidate the palliative free services for about 250 patients who are part of the National Network of Palliative Care from Republic of Moldova "Hospices of Hope Moldova" and to purchase medical equipment for Day Care Centre in Orhei which is also offering help for refugees from Ukraine. 
Please donate for this event online by clicking the Donation Button (indicate your name at the details of the payment) or you can also make a donation in the special box at the sup.md office on the day of the tour. 
The SUP board can be used on any water surface even by beginners. The board glides effortless on smooth waters and offers unforgettable experiences through which you can admire the beauty of nature standing or sitting on the board. Likewise, in this tournament we also provide kayaks for those who wish. 
Route:                 Criuleni – Vadă lui Vodă on Dniester river
Total km:             23 km
8:00           Registration. Coffee/tea and snacks.
8:30           Departure by bus to Criuleni.
9:00           Training of participants on how to use the SUP board/kayak.
9:30           Start of the SUP Charity Challenge.
11:00         Stop no. 1 after 9 km of SUP/kayak paddling (refreshments/snacks)
13:45         Stop no. 2 after a total of 14 km of paddling on a SUP/kayak for lunch (grilled chicken meat/vegetables/refreshing drinks)
16:15         End of the route at Vada lui Voda/ final snack/ photos.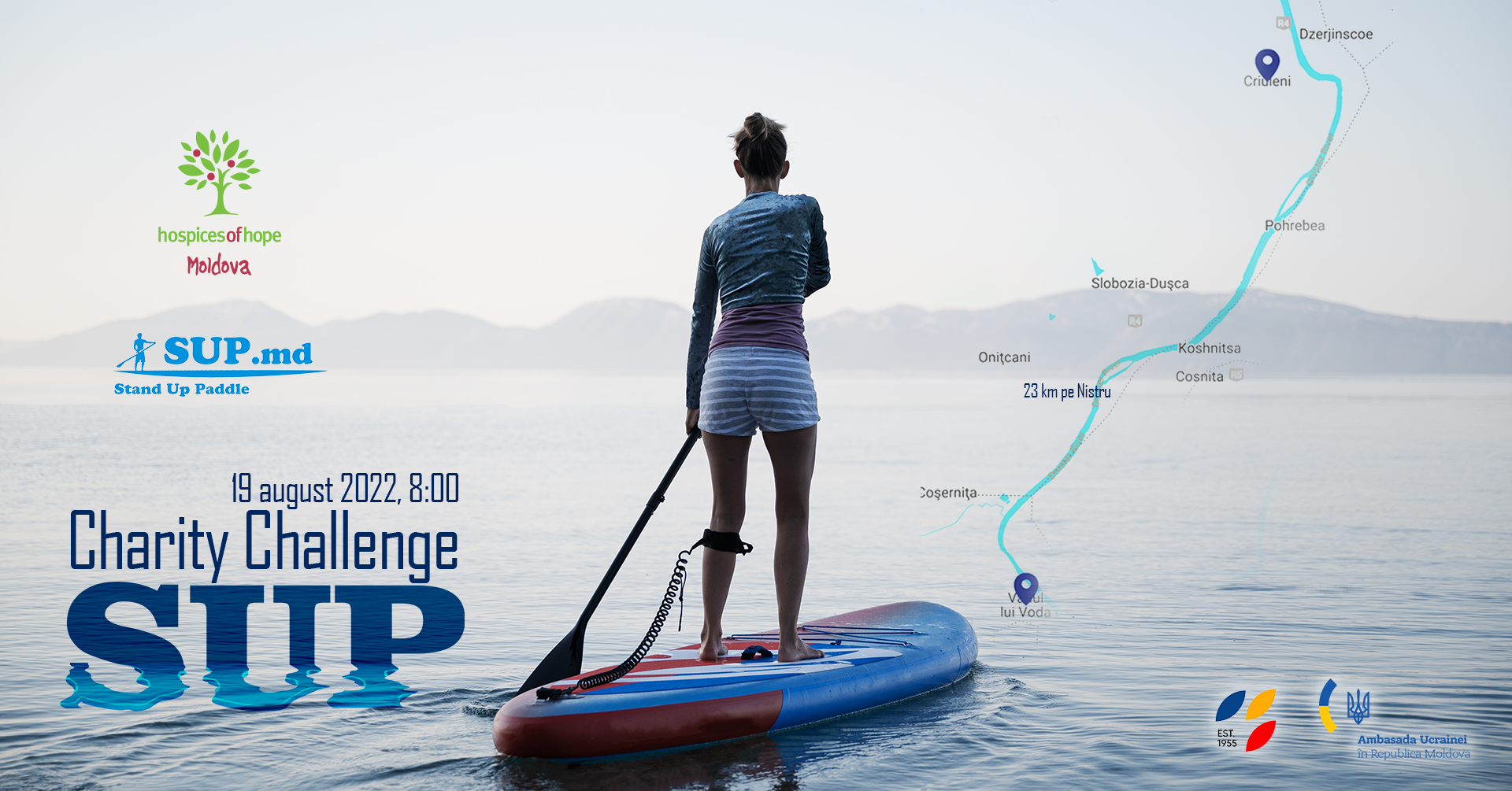 The organizers provide the participants with:
- instructions on how to use the SUP board or kayak,
- waterproof backpack for the ride,
- coaches throughout the route,
- fruits and snacks for the stops,
- delicious lunch (chicken meat and vegetables), please let us know if you are vegetarian,
Register now and choose to travel the route on SUP or kayak alone or with family or friends. No special training or experience is required. 
Details at This email address is being protected from spambots. You need JavaScript enabled to view it. or phone number +373 79266407. 
Complete the participation form on the right side of the website. 
Thank you.