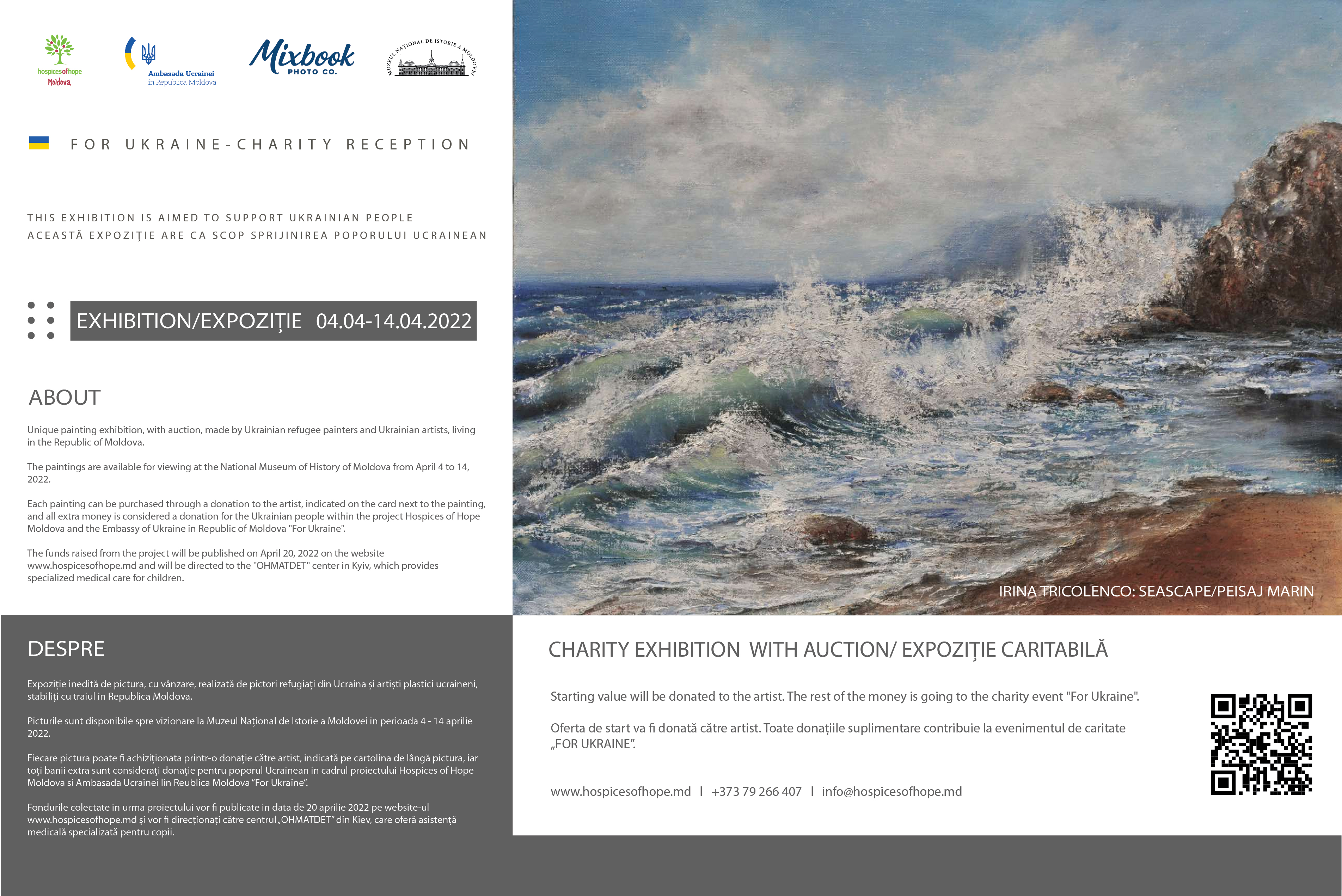 CHARITY EXHIBITION "FOR UKRAINE" / APRIL, 4-14
Unique painting exhibition, with auction, made by Ukrainian refugee painters and Ukrainian artists, living in the Republic of Moldova.
The paintings are available for viewing at the National Museum of History of Moldova from April 4 to 14, 2022.
Each painting can be purchased through a donation to the artist, indicated on the card next to the painting, and all extra money is considered a donation for the Ukrainian people within the project Hospices of Hope Moldova and the Embassy of Ukraine in Republic of Moldova "For Ukraine".
The funds raised from the project will be published on April 20, 2022 on the website www.hospicesofhope.md and will be directed to the "OHMATDET" center in Kyiv, which provides specialized medical care for children.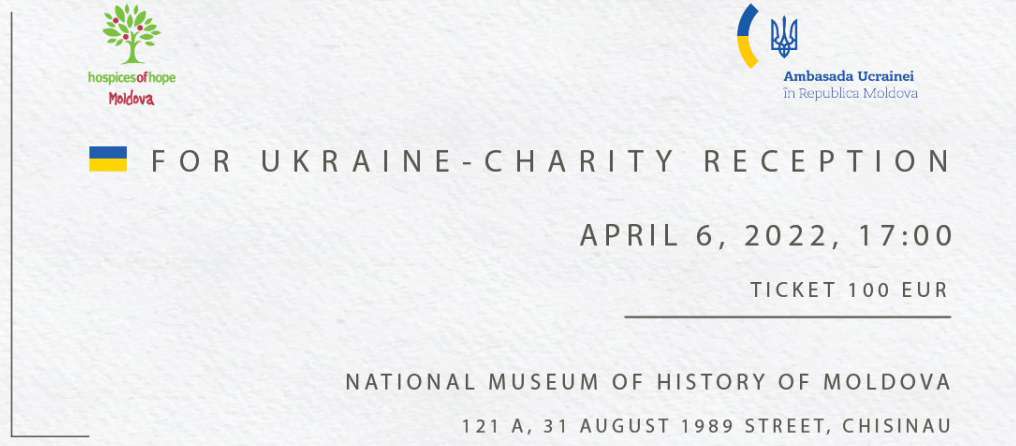 About the event:
The Organization Hospices of Hope Moldova and the Embassy of the Republic of Ukraine in Chisinau are organizing a charity reception "For Ukraine", which will take place on Wednesday, April 6, 2022, at 17:00, location – National Museum of History of Moldova (31 August str. 121 A, Chisinau).
This charity event aims to draw together our common efforts in order to help the people of Ukraine through a collection of funds that will be directed to support the following:
Children in the placement Centre "OHMATDET" from Kiev, where they are given specialized medical assistance depending on the necessities of the children;

Support for the artists from Ukraine that will be involved with their art and performance during this charity event. Artwork will be available for sale during the charity event;

Daily placement center for palliative assistance from the city of Orhei that is part of the Hospices of Hope, and will launch its activity during the current year, 2022, its doors will also be open for the refugees coming from Ukraine.
Event access ticket price – 100 Eur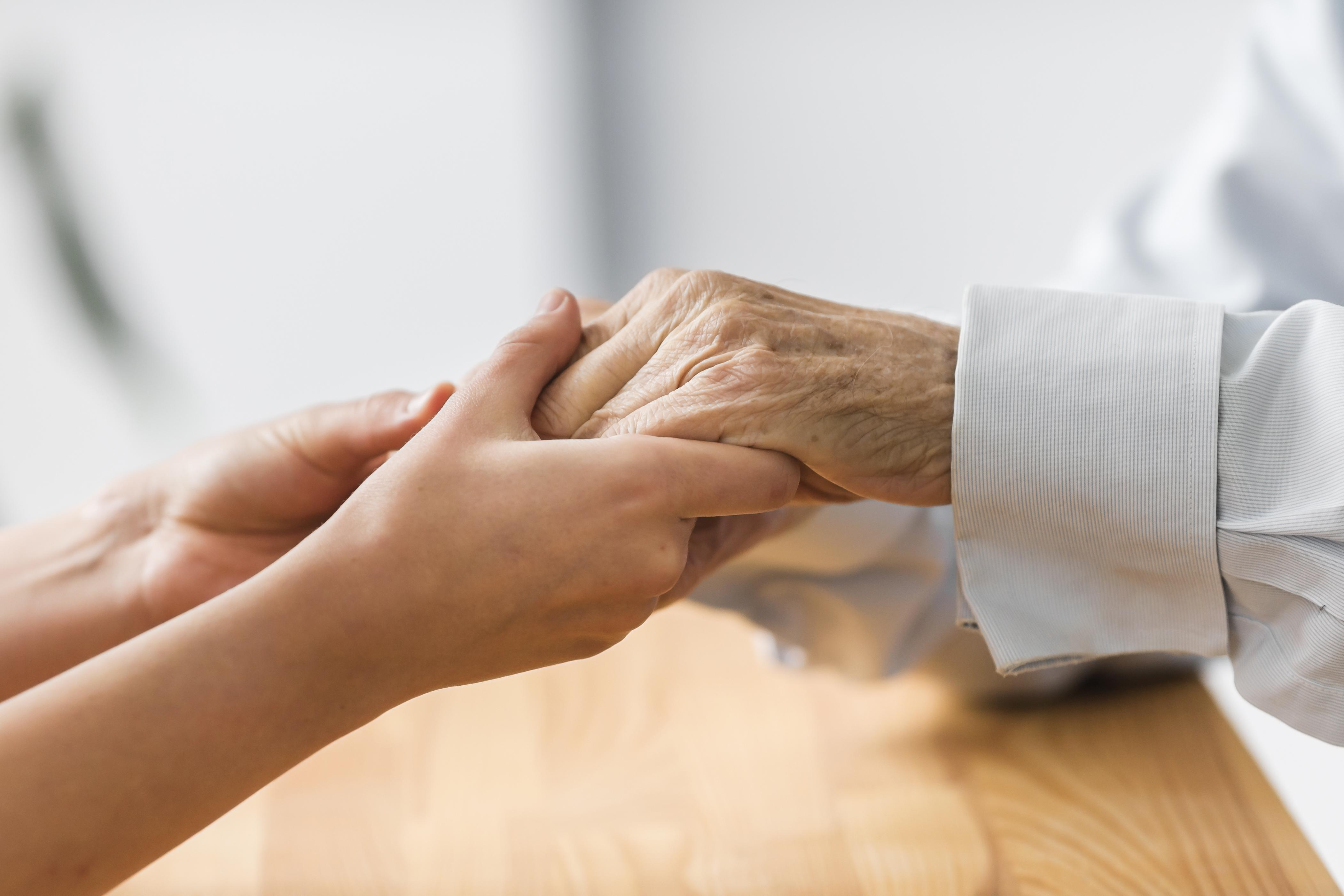 The entire Hospices of Hope Moldova Network is available to provide free medical and psychological assistance to Ukrainian refugees in Ocnita, Taraclia, Orhei and Soroca.
We thank the team from Soroca @Sergiu Dobrovolschi for their involvement and help in accommodating 14 refugees who arrived in Soroca. Likewise, we are proud of the team from Ocnita that offers free medical assistance at the border in Larga village.
All our teams offer absolutely free medical and psychological assistance services for people coming from Ukraine during this period.
You can contact us at +373 79266407 for help in the Soroca, Ocnita, Orhei or Taraclia regions.
Spread the word and tell refugees who need medical or psychological help in these areas.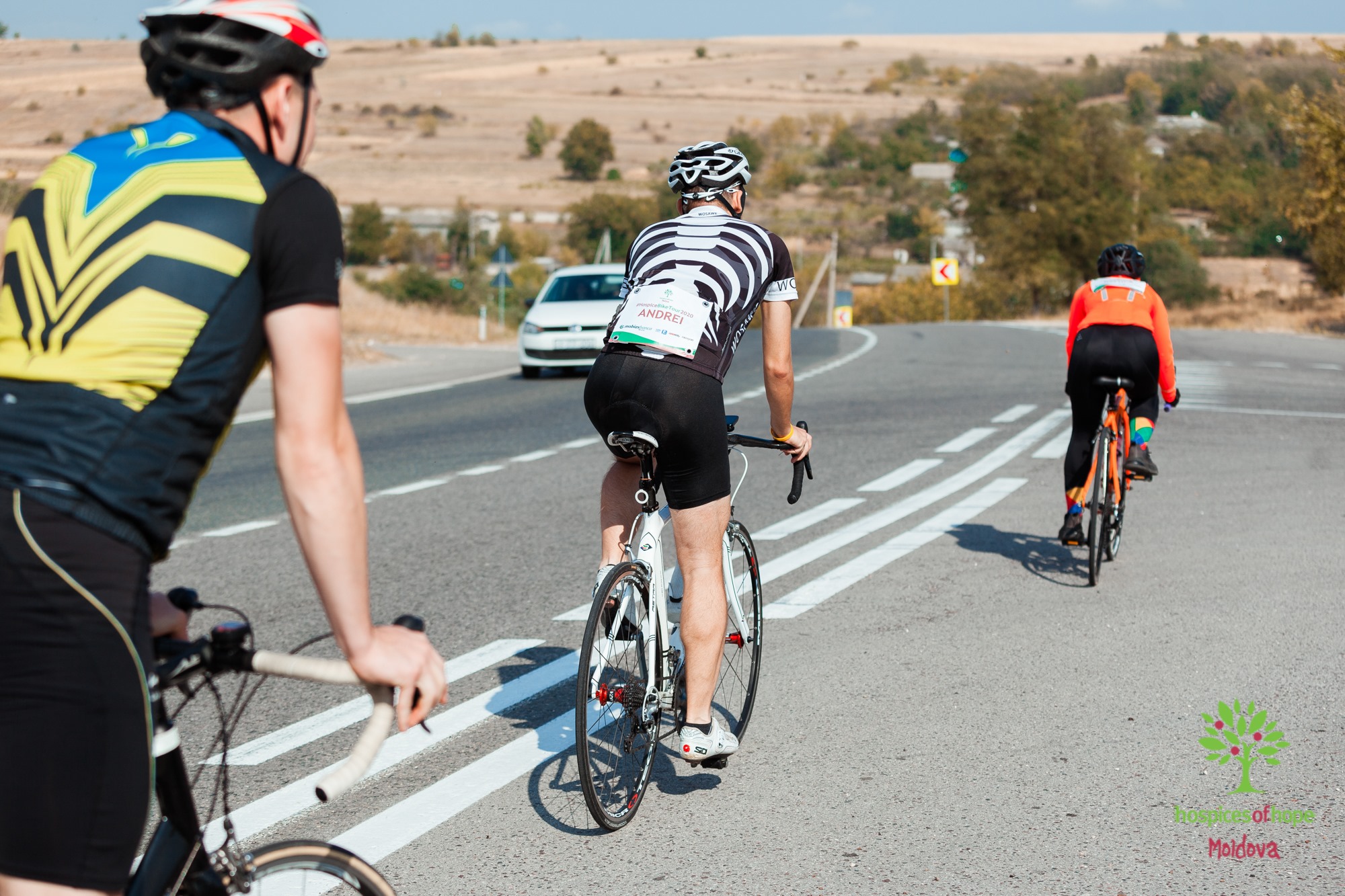 Total days: 4 (four days) | Total 500 km | Chișinău (MD) – Vama Veche (RO)*
Period: 23-26 June 2022 (Thursday – Sunday)
The 7th edition of the Hospice Bike Tour will take place between June 23-26, 2022 and for the first time we will cycle to the sea.
Hospice Bike Tour is an annual event, which strives to bring together cycling lovers who wish to do sports while supporting a great cause. Thus, every participant is invited to get on his bike and explore more than 500 km through the beautiful and varied countryside alongside collecting 500 EUR to support people living with incurable illness in the Republic of Moldova.
The main goal of the event is to raise funds to support the development of free palliative care services. This year our goal is 30 000 euro, which is vital for developing and extending free palliative services provided by the mobile units as part of the Hospices of Hope Moldova network in the regions of Orhei, Soroca, Taraclia