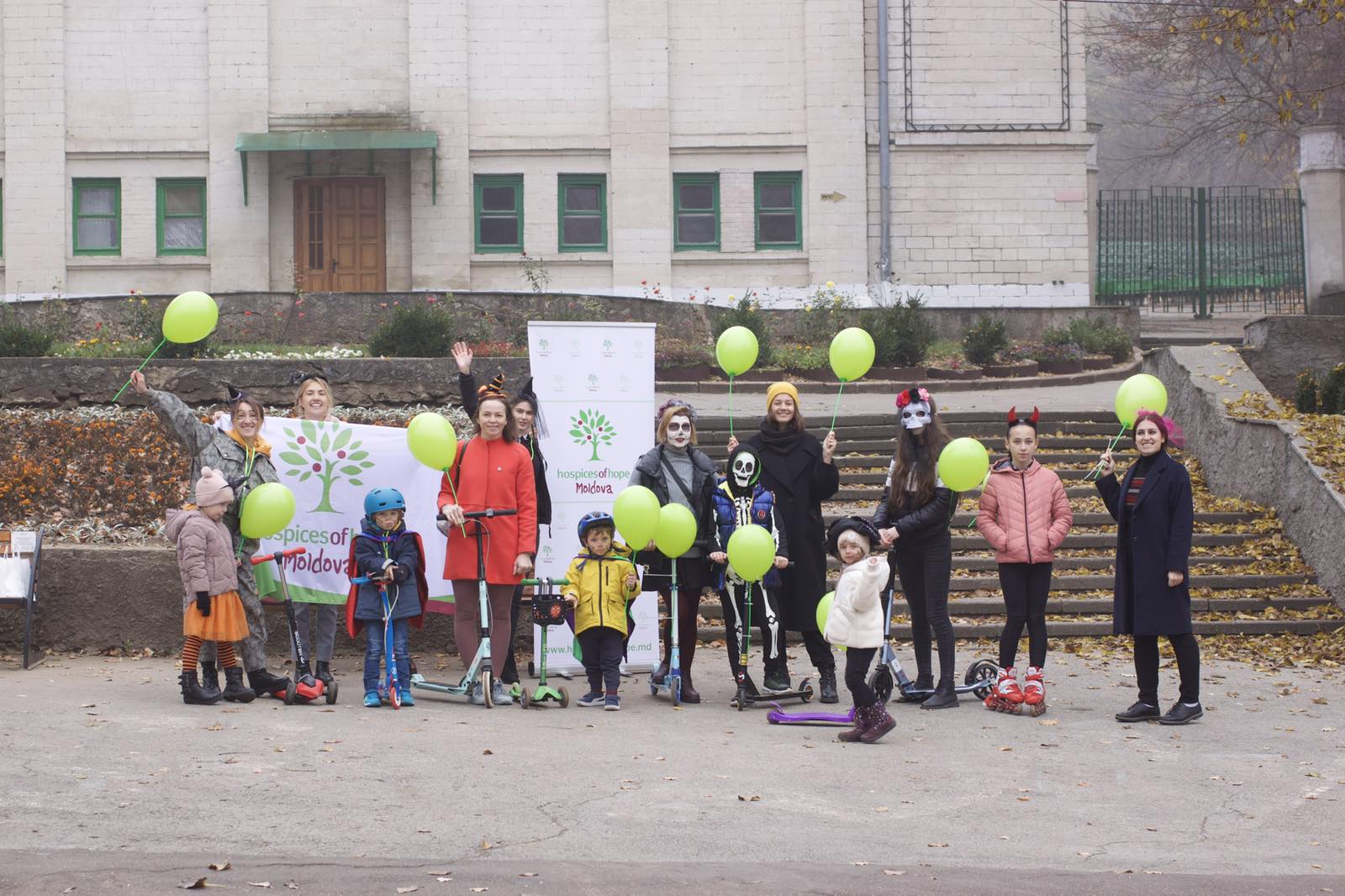 Today, October 30, Hospices of Hope Moldova organized the first event on wheels for all those who want to help the incurable patients through a unique charity event.
One of the main goals of this action was to raise funds for multidisciplinary teams that are part of the Hospices of Hope Moldova network and which this year exceeded the number of 3000 patient care.
"We promote the message of developing free palliative care services and support such activities to raise public awareness but also to raise funds that will allow us to further develop this area," said Lara Moraru, executive director of the organization.
The charity event brought together parents, young people and children who came on rollers and scooters, masked for Halloween, and walked a circle around the lake in Valea Morilor Park.
We thank INSP for the safety of our participants.
Event partner: Fruits & Berries
Anonymous in-kind donors: Thanks for balloons and accessories.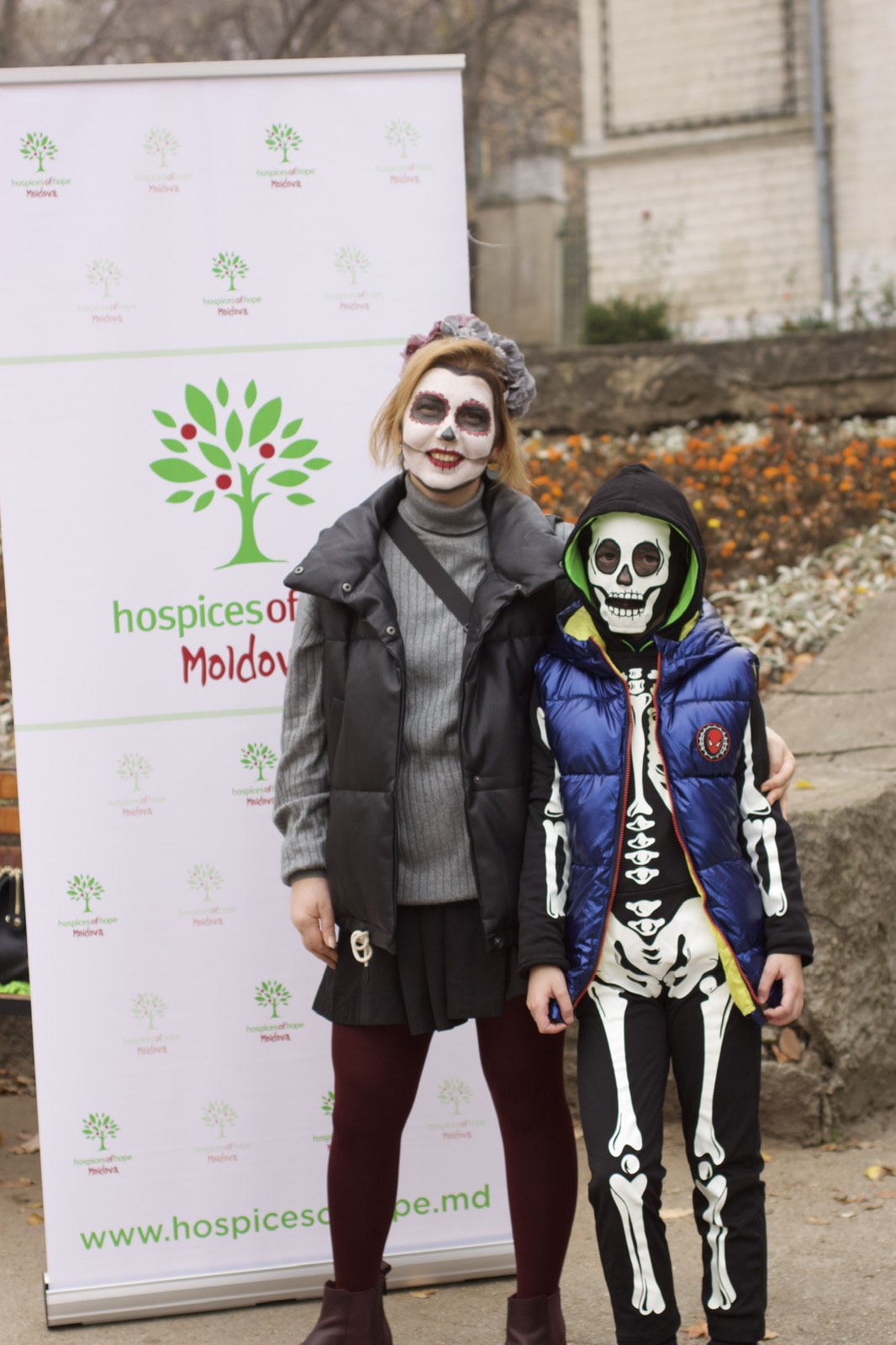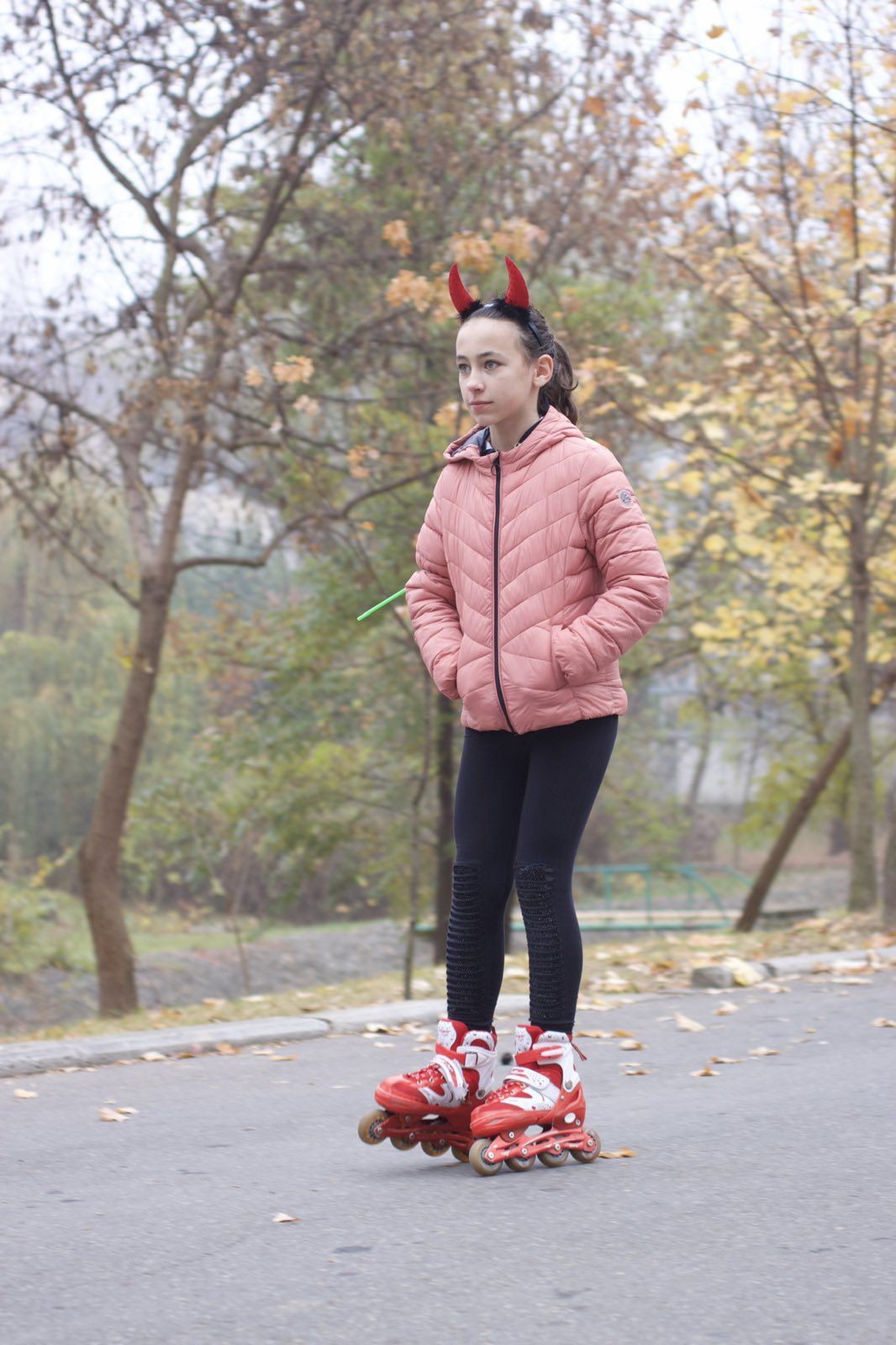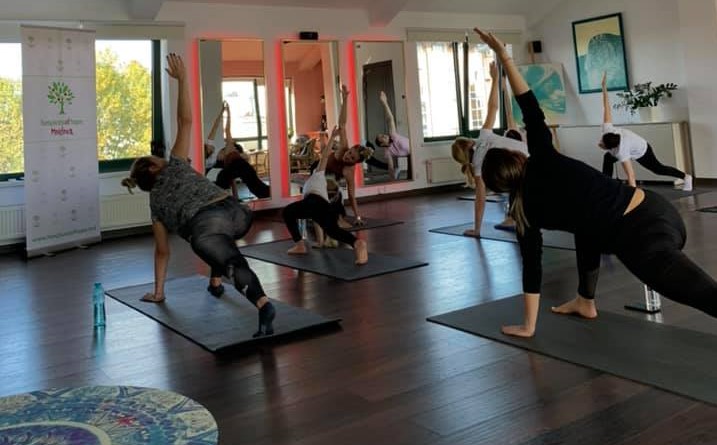 On October 23, the second Charity Yoga training took place with @barinovayoagi at @rise_art_yoga_space, during which 10,000 lei were donated.
We are grateful to the participants, supporters and anonymous donor who decided to double and round up the amount accumulated during the training up to 10 thousand lei.
Thanks to the partners @ crocus.life @ cocacola.moldova @ tidbit.md and #fruitsandberries who offered gifts for the lottery at the end of training.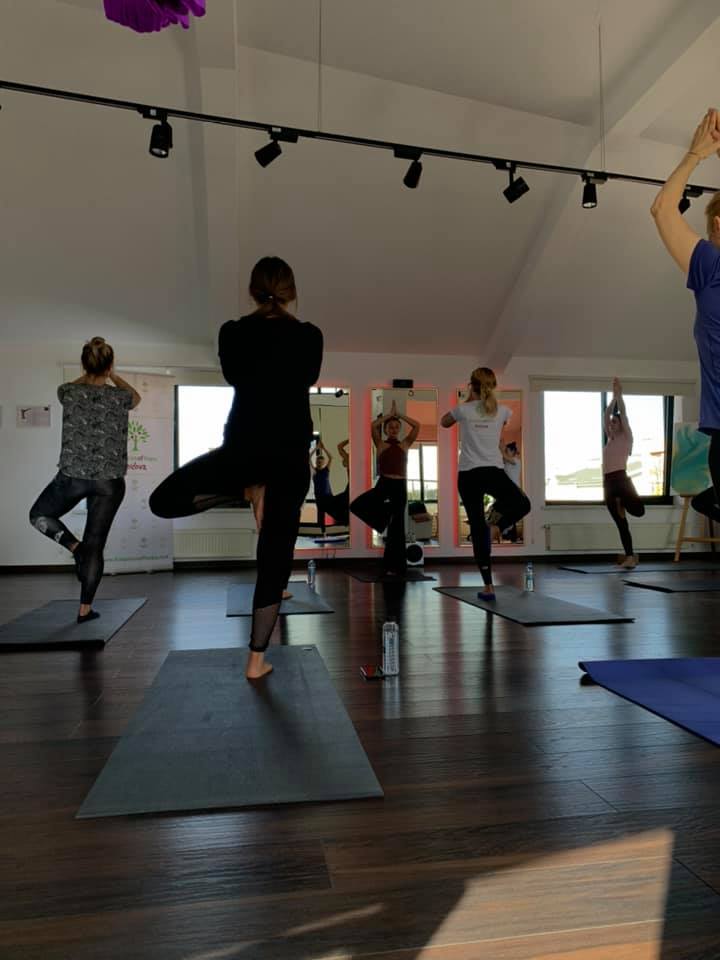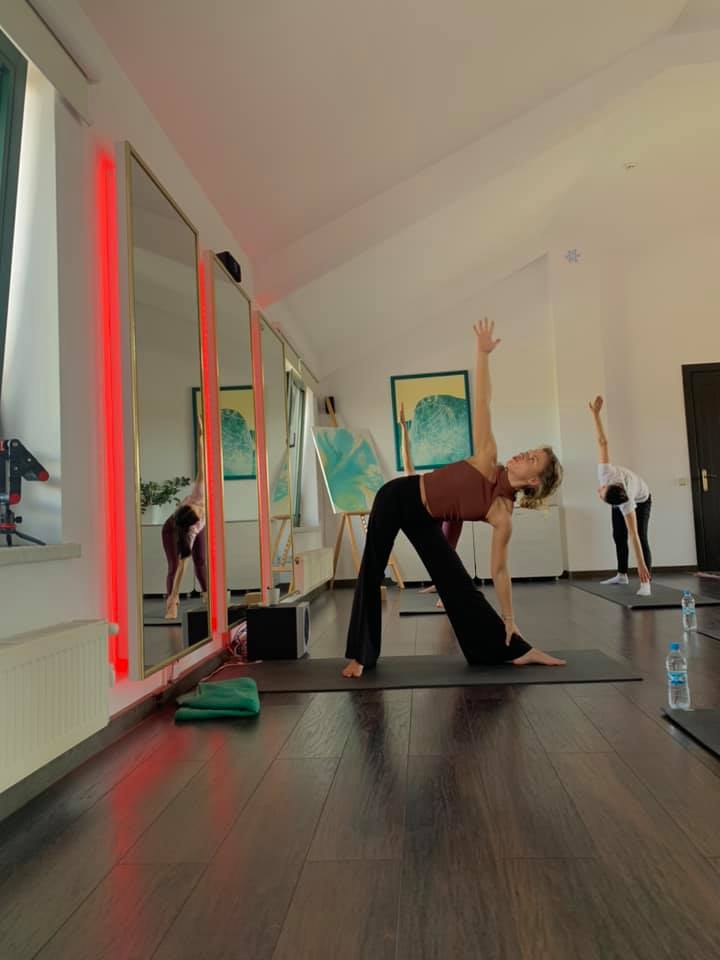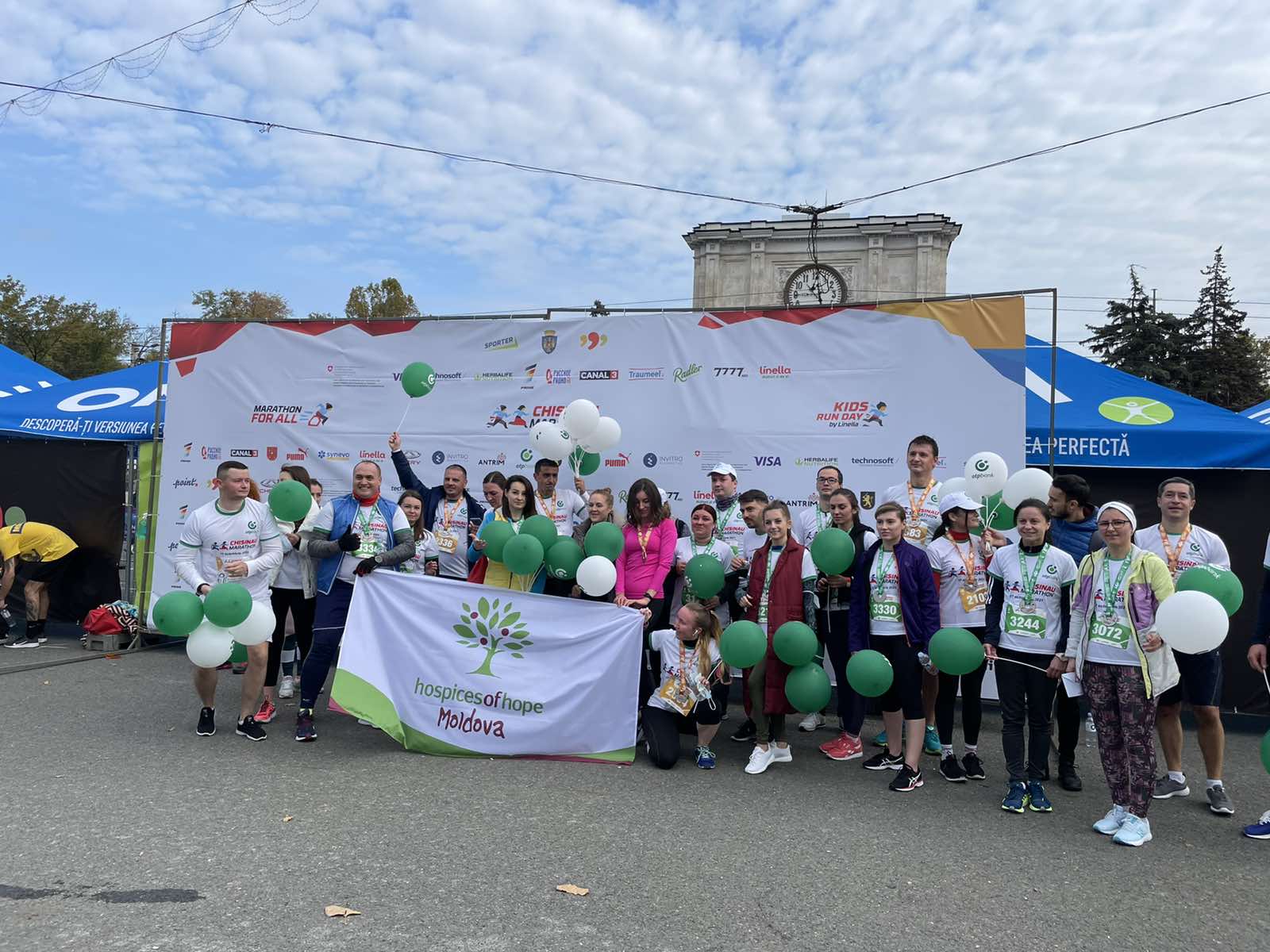 Today, October 17, dozens of participants ran for the development of palliative care services in the Chisinau Marathon, 2021 edition, in which Hospices of Hope Moldova traditionally participates.
Those who want to support children and adults who are in advanced stages of the disease, registered in Chisinau Marathon and participated in the race of 5 km, 10 km, 21 km, 42 km or Marathon For All, in support of Run for Hope , Hospices of Hope Moldova brand event.
The purpose of the event is to raise funds for the 4 multidisciplinary teams, part of the Hospices of Hope Moldova network, in the Orhei, Soroca, Ocnita and Taraclia regions, which visit incurable patients daily and provide them with medical, psycho-emotional and social support.
Among the participants of the charity race is Caroline Tissot, director of the Swiss Cooperation Office, who ran 5 km to support the development of palliative care services in the Republic of Moldova, as well as Anthony Mauger, Director of SADE Moldova, we enjoyed help in fundraising and ran 21 km for Run for Hope.
Special thanks to OTP group for the continuous support provided to palliative care patients in the Republic of Moldova.
Run for Hope, Hospices of Hope Moldova event partners:
OTP Group - Mobiasbanca
Agro-Hidraulic SRL - repair services of hydraulic systems and spare parts
Because - local manufacturer of Bean Bag armchairs
Coca Cola HBC Moldova